Film Reviews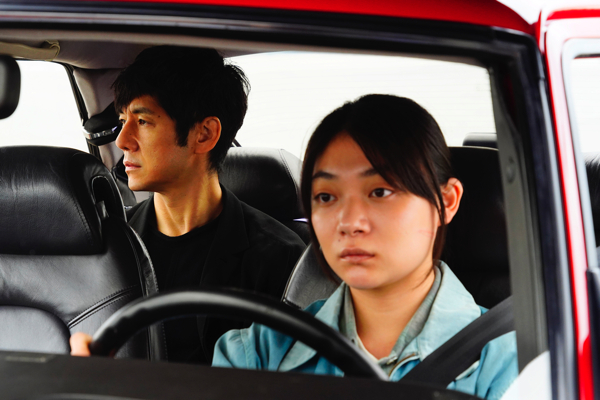 'Drive My Car' meditates insightfully on love, loss, and healing
Written by

Diane Carson
Based on Haruki Murakami's 2014 short story of the same title, Japanese director Ryusuke Hamaguchi's "Drive My Car" has already earned numerous prestigious awards and appeared on best film lists. For a three hour international film, that may seem surprising, even off-putting, until this deeply moving, understated character study establishes its engaging, profound narrative. 
Bridging the worlds of cinema and theater, events unfold through theater director Yusuke Kafuku frustrating experiences prompting his own bewildering emotional situation. Early in the film, and two years after his wife Oto, a television writer, dies suddenly, Kafuku accepts an invitation from a Hiroshima theater festival. After traveling there, Kafuku casts Anton Chekhov's "Uncle Vanya" and rehearses with extended table reads. His innovative interpretation features a multi-ethnic cast speaking different languages, including Korean sign language. All these details suggest the depth and breadth of the metaphorical content, especially Kafuku's inability to understand Oto and his enigmatic psychological relationship with her.
In addition, to Kafuku's dismay, for legal reasons, he must be chauffeured to and from rehearsals, even though he prefers long drives on his own during which he recites and contemplates the play's dialogue. Nevertheless, his largely silent driver Misaki shows such restraint that the red Saab 900 of the title becomes a place of poignant encounters. Director/co-writer Hamaguchi says in an interview that his own memories of intimate exchanges "are only born within that closed-off, moving space" helping "us discover aspects of ourselves that we've never shown anyone." This evolves for both Kafuku and Misaki as they probe their pasts.
Involved with Oto and cast by Kafuku in "Uncle Vanya," the actor Takatsuki offhandedly offers the most important observation. "If we hope to truly see another person, we have to start by looking within ourselves." Struggling to comprehend themselves and their pain, these remarkable, complex characters gently reveal emotional truths through simple interaction developing into profound insights. These brilliant actors' physical travels parallel their psychological ones. Japan's submission for the Best International Film Oscar, in Japanese with English subtitles. At area cinemas beginning February 11. Check listings.
Related Articles