Film Reviews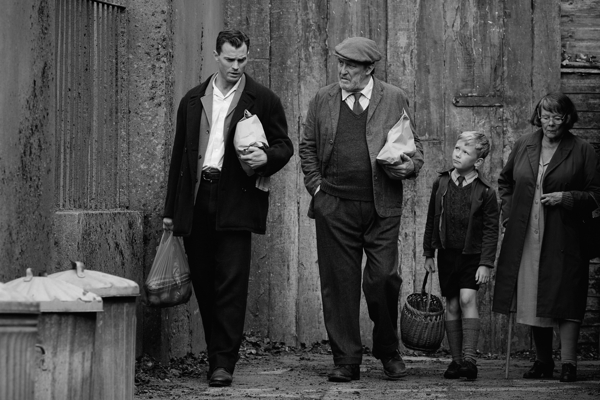 The Top Ten Films or 2021 offer a variety of insights and joy
Written by

Diane Carson
Another year has sped by, so it's time for a Top Ten for 2021.
10. "The Rescue": Documentarians Elizabeth Chai Vasarhelyi and Jimmy Chin chronicle in spellbinding, breathtaking detail the two-week plus, white-knuckle effort to save twelve soccer-team members and their coach trapped in a flooded cave near Chang Rai, Thailand. Scuba divers shoulder enormous risks in this tribute to courage and cooperation.
9. "The Tragedy of Macbeth": Joel Coen's adaptation of Shakespeare's "Macbeth" breathes new life into the Scottish play's traitorous villainy through expressionistic black and white. This rapturous cinema soars with Denzel Washington's and Frances McDormand's performances in this inspired interpretation that invokes many recent connections.
8. "Faya Dayi": Through hallucinatory, meditative black-and-white footage, Jessica Beshir's Ethiopian documentary follows khat from its harvesting in the Oromo highlands through its cleaning, weighing, bagging, and transporting. The meditative, dreamlike state belies the destructive impact of khat as Ethiopia's main cash crop.
7. "The French Dispatch": Is any director's imaginative more wildly and wonderfully expressed than Wes Anderson's in "The French Dispatch"? His love letter to "The New Yorker," set in Ennui-sur-Blasé, southwestern France, is a blend of zany stories and exuberant humor.
6. "A Hero": In this cautionary tale by Iranian Asghar Farhadi, Rahim's leave from debtor's prison in Shiraz entangles him in a deceptive scheme with social media, family and business worlds colliding.
5. "The Hand of God": Italian director Paolo Sorrentino sets his autobiographical family drama in the 1980s Naples of seventeen-year-old Fabio wrestling with life's choices. Through his extended family and their neighbors, Fabio's world achieves vivid realization, with euphoric events moving toward somber, even tragic, trials.   
4. "The Power of the Dog": Director Jane Campion isolates individuals on a Montana cattle ranch in 1925, applies pressure, and watches civilization unravel in an unnerving face-off among two brothers, a wife, and her son. Tension mounts in claustrophobic interiors set against sweeping landscapes.
3. "The Lost Daughter": Maggie Gyllenhaal's impressive directorial debut probes conflicted, complex psychology through the middle-aged Leda, on a Greek holiday, observing young mothers. This deep-dive into maternal ambivalence explores deeply troubling emotions and interactions.
2. "Drive My Car": Japanese director Ryusuke Hamaguchi's deeply moving character study of a theater director's quiet, understated struggle to grasp his reaction to and relationship with his late wife. He and his largely silent, also recently traumatized driver explore complex human emotions in their evolving relationship.
1. "Belfast": Writer/director Kenneth Branagh's autobiographical film paints in beautiful black and white (with splashes of color at the cinema) the joy and the trauma of his early days in Belfast amidst the 1969 Irish Troubles. Seamlessly segueing from nine-year-old Buddy's world to his parents' painful decision to emigrate to England, "Belfast" delights with great acting, cinematography, and Van Morrison's (another Belfast native) music.    
Runner-ups are: "Cyrano" (Joe Wright); "Flee" (Jonas Poher Rasmussen); "King Richard" (Reinaldo Marcus Green); "Parallel Mothers" (Pedro Almodóvar); "Passing" (Rebecca Hall); "Petite Maman" (Céline Sciamma); "Spencer" (Pablo Larraín); and "The Woman Who Ran" (Hong Sangsoo). I've seen most of these films a second time and look forward to a third screening, they're that good. Here's to equally rewarding films for 2022.
Related Articles