Film Reviews
Film Reviews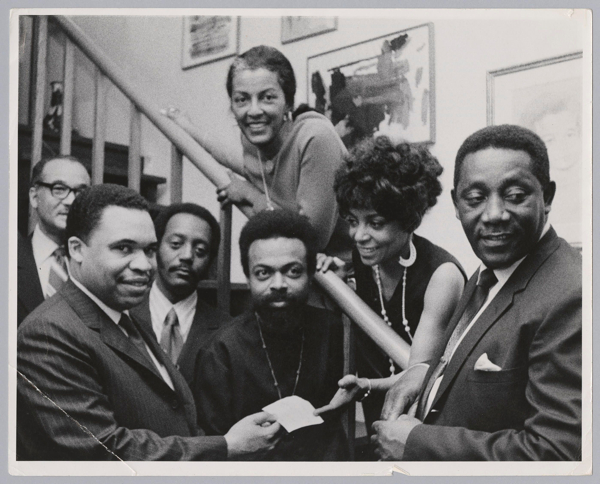 'Why Is We Americans?' explores racial identity via the Baraka family
By Chuck Lavazzi
The documentary "Why Is We Americans?" asks critical questions related to Black identity, specifically that of the socially activist and artistic Baraka family of Newark, New Jersey. Through a fast-paced, energetic delivery, director Udi Aloni interweaves archival footage and photographs from the 1960s with a diverse selection of contemporary interviews, headlined by poet Amiri Baraka and matriarch Amina Baraka.
This film offers an essential historical survey, especially for anyone not familiar with the energizing, intrepid Imamu Amiri Baraka, formerly known as LeRoi Jones. His electrifying address at the 1972 National Black Political Convention introduces the subject and, with short clips throughout, informs the discussion. Reponses to Black activism involved martial law, tanks with cannons on 16th Avenue, and a military occupation of Newark in 1967. At the same time, with Amiri Baraka's leadership, the Black Power movement, the African Free School, outdoor rallies, and other activities supported and encouraged those struggling to take charge of their schools, housing, food, and employment.
The problems are not glossed over, including patriarchal dominance 9explicitly critiqued by feminist Amina), the murder of daughter Shani, and prejudice against lesbians. More celebratory are the scenes with Ras J. Baraka, Mayor of Newark, and Cory Booker, Newark's U.S. Senator, among other political successes, and today's political achievements clearly flow from the collective organizing and confrontations of the 60s. Larry Hamm and Lauryn Hill offer cultural commentary, often insightful and inspirational, but also giving the whole a fragmented impression. There's already plenty here.
In a director's statement, Aloni writes that he searches for "fidelity to a local struggle while at the same time staying loyal to international solidarity." "Why Is We Americans?" certainly achieves that desire. It screens at Webster University's Winifred Moore auditorium Friday, February 11 through Sunday, February 13 at 7:00 each of those evenings. For more information, you may visit the Webster film series website, or you may call 314-246-7525.
Related Articles