Film Reviews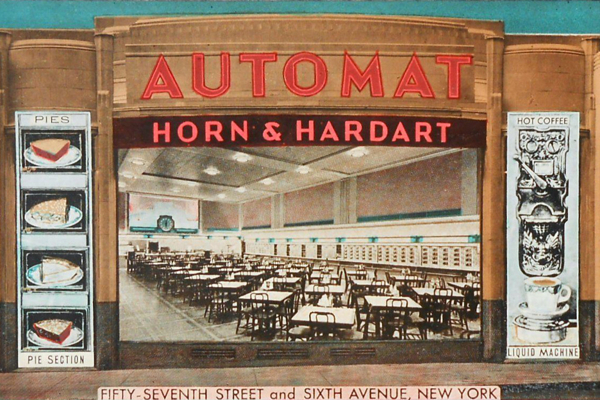 27th Jewish Film Festival offers diverse films through virtual access
Written by

Diane Carson
From March 6 through 13 the 27th Annual Jewish Film Festival offers thirteen fiction and nonfiction films, all available virtually, that is, streaming through digital access with technical support available throughout the week. A bonus for many programs is the addition of a discussion with the filmmaker, documentary subjects, local speakers, or others associated with the film.  
The Film Festival's states its goal to showcase "national and international cinema that explores universal issues through traditional Jewish values, opposing viewpoints and new perspectives." The 2022 selections I've previewed achieve that with highest marks. Here, I highlight three selections.
First, the documentary "The Automat" presents an informative, surprising history of the wondrous Horn & Hardart automats in New York and Philadelphia which provided a variety of hot food immediately for a nickel and a place to linger. Director Lisa Hurwitz anchors her 1902 to 1991 survey in remarkable archival footage interlaced with amusing contemporary interviews. Among others, we hear from Mel Brooks (who wrote and sings a song for the film), Carl Reiner, Ruth Bader Ginsburg, and Colin Powell. A community cafeteria, automats were among the first places to welcome all ethnicities, classes, and races as well as the homeless. Refusing to prioritize making money, Joseph Horn and Frank Hardart provided high quality food and superb support of their employees, an approach that Starbucks founder Howard Schultz says inspired him.
Second, "The Tiger Within" pairs Samuel, a widowed Holocaust survivor, with Casey, an angry, foul-mouthed, fifteen-year-old whose divorced parents mistreat her. Becoming her life coach, showing her previously unfamiliar kindness and acceptance, Samuel educates the anti-Semitic Casey. As Samuel, the late, great Ed Asner delivers a splendid performance. He inspires Casey, with fearless acting by Margot Josefsohn, with the life-changing impact empathy and calm compassion bring.    
Third and based on actual events, "Plan A" begins in 1945 Germany following Holocaust survivor Max (a compelling August Diehl) who joins with a group of Jewish avengers determined to find and execute Nazis. Expanding their revenge to include the German people, vowing six million for six million, they devise a scheme to poison Nuremberg's water. Leader Abba Kovner's and his followers' plot develops against a tense, suspenseful backdrop of intrigue and engages our own consideration of the morality of revenge.  For more information on all thirteen films, you may visit the website.
Related Articles