Film Reviews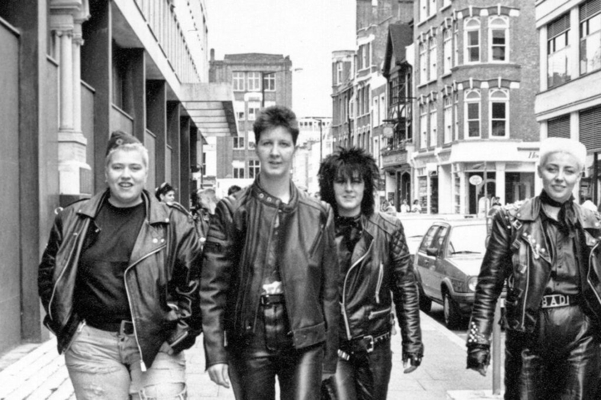 The 15th Annual Qfest continues with narratives, documentaries, and shorts
Written by

Diane Carson
The 15th Annual Cinema St. Louis Qfest continues, Monday, May 2 through Thursday, May 5. All in-person screenings are at the Galleria 6 Cinemas with several streamed programs available throughout. The selections achieve the Qfest mission "to spotlight the lives of LGBTQ people and to celebrate queer culture" as well as to "excite, entertain, and enlighten audiences of all identities."
These weeknight offerings include three Queer Shorts collections with different themes: "Outside the Comfort Zone," "Personal Connections," and "Family Matters." I haven't previewed these, but my experience has been that the variety delights in such thematically organized groups. Each of these shorts collections is also available for virtual access.
The informative documentary for Monday, May 2, is "Rebel Dykes." An entertaining, upbeat blend of contemporary interviews, animation, and archival footage with accompanying driving music, it chronicles London's 1980s subculture just after Thatcher took office. As one participant observes, "This was way before there were queer activists or Riot grrrls. We invented it!" Another notes, that it was a great time and an awful time, given the gay bashing and repeated attempts to silence the vibrant group with some of their own internal disagreements as the push for political action and sexual identity intertwined. They advanced feminist and lesbian boundaries, for which we today are the beneficiaries, as amply demonstrated in "Rebel Dykes."
By contrast, the feature that concludes the Qfest Thursday evening, "The Swimmer," focuses on the repression of desire rather than its explosive force. Erez begins a three-month, intensive, elite swimmers training camp from which only one athlete will qualify for the Olympics. The psycho-sexual dynamic drives oppressive, at times dysfunctional interactions with each other and a demanding coach, all building to an unexpected, dazzling conclusion.  There's so much more in the Qfest. As needed, English subtitles will accompany films. For more information, you may go to the Cinema St. Louis Qfest website.
Related Articles