Film Reviews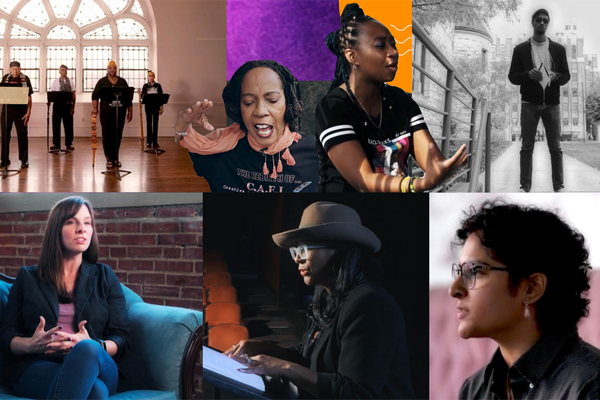 The Whitaker St. Louis Filmmakers Showcase concludes with a vibrant second weekend
Written by

Diane Carson
The 22nd Annual Whitaker St. Louis Filmmakers Showcase concludes the weekend of July 22 to 24 with seven film programs. To qualify, all selections must be shot in the St. Louis region or be written, directed, and/or produced by St. Louis area residents or those with strong local ties, testimony to the depth and breadth of our community's cinematic talent.
All screenings take place at Washington University's Brown Hall and, as a bonus, are followed by question-and-answer discussion sessions. A fan of experimental and animated shorts, I endorse that program of eleven fine creations demonstrating the elastic properties of imagination. On display are thought-provoking experimental films, i.e., "Autumn Swim" tackling destructive behavior in a failed relationship, "Enjoy It All" with two boys cavorting around a graveyard, 'a human being' philosophically contemplating our bonds to images and sound, and "World Skin" offering an entrancing, abstract vision of a "dream of ancestors dreaming . . . [with] murmurs from the underworld." Some explicitly express their intent; others communicate through metaphor, as in "Cost," a choreographed look at a woman's lifetime of abuse.
Two compilations of drama shorts, one of comedy and another of supernatural shorts demonstrate equal vitality and variety in over two dozen works. Most involve our very human foibles, some help us laugh at ourselves, and yet others inspire such as the documentary "Poetry in Motion: St. Louis Poets Take the Mic," thirty-six, in fact. Other times directors dramatize events at a magic show, a bar, homes, apartments, and fields. I regret I can applaud only a few in the space here, but all are on offer at the St. Louis Filmmakers Showcase.
In addition, master classes explore the Missouri Stories Production Lab, editing, development, and legal issues. The first three of those four have streamed but were recorded and archived for access on Cinema St. Louis' YouTube channel. The legal issues master class meets in person, Thursday, July 21, 5:30 to 7:00 p.m. And, for those not worn out yet, the closing night party July 24, 7:00 to 11:00 at Blueberry Hill's Duck Room includes juried awards to the best Showcase selections. For more information, you may go to the Cinema St. Louis website.
Related Articles