Film Reviews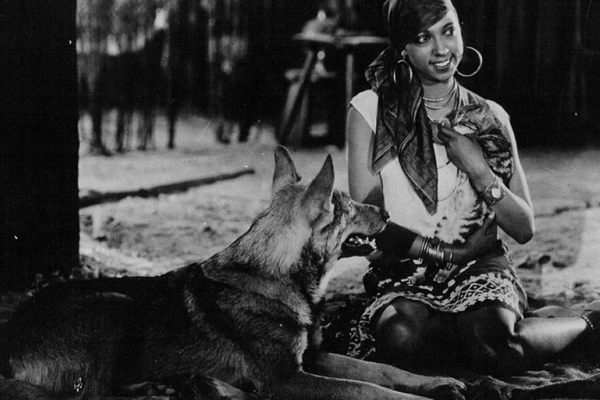 Robert Classic French Film Festival features noteworthy French films
Written by

Diane Carson
The 14th Annual Robert Classic French Film Festival celebrates nine feature films over the first three weekends in August. The historically eminent works span the decades, with the first weekend including narratives from 1927, 1972, and 1992. Seven of the nine films will screen in new restored versions, meaning these masterpieces appear in pristine conditions, as the images were intended.  
A festival bonus, French and/or film experts will introduce each session and conclude with a discussion of that evening's program. Friday, August 5, kicks off with the inimitable Luis Buñuel's "The Discreet Charm of the Bourgeoisie/Le charme discret de la bourgeoisie," 1972 Oscar for Best Foreign Film. Six elegant men and women, the Minister of the fictional Republic of Miranda included, in various configurations, liaisons, and locations, seek a satisfying meal, to no avail. A soldier interrupts with his tragic boyhood story, an army group on military maneuvers intrudes, a sergeant relates a dream that develops into dreams within dreams. Buñuel's amusing, satiric look at the entitled characters still resonates today.   
Saturday, August 6, celebrates the charismatic Josephine Baker, from St. Louis, in her 1927 silent film debut, "Siren of the Tropics/La sirène des tropiques." Live musical accompaniment by the Rats & People Motion Picture Orchestra will interpret this fast moving story. Despite some insulting, ungrammatical dialogue, Baker's energetic, dynamic presence triumphs with noble love and soul-touching sacrifice. Diverse locations add a striking element, but it's Josephine Baker's dances that are still magnificent. This past November, the French honored Baker with a cenotaph in the Panthéon in Paris, one of France's highest honors.   
Sunday, August 7, director Claire Denis moves Melville's apocryphal "Billy Budd" from the vastness of the ocean to the desolate expanse of the desert bordering the Red Sea. Set in the East African country Djibouti at a French Foreign Legion outpost, Chief Master Sergeant Galoup relates in flashback from Marseilles his self-destructive obsession with Gilles Sentain. With outstanding performances throughout, the highlight is an astonishing concluding scene, breathtaking in its image and searing in its symbolic expression.
All with English subtitles, the films screen at Webster University's Winifred Moore Auditorium at 7:30 p.m. For more information, you may visit the Webster film series website or the Cinema St. Louis website.
Related Articles