Film Reviews
Film Reviews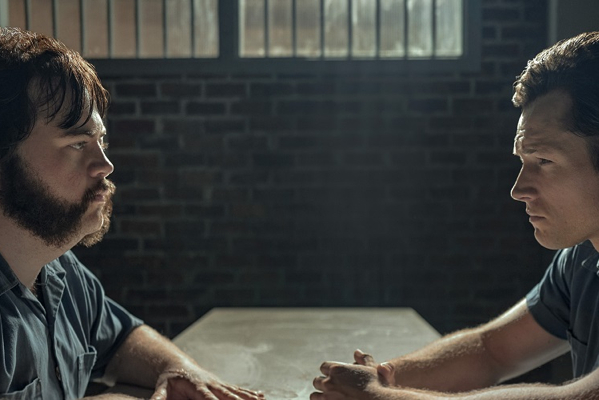 'Black Bird' and 'Truth Be Told' both search for murder revelations
By Chuck Lavazzi
Among the series now streaming, I often favor those based on actual events or remotely inspired by them with dramatic interpretations. Two that catch and keep attention are "Black Bird" and, at times, "Truth Be Told." Suspenseful and engaging, "Black Bird" benefits from some exceptional performances, occasionally superior writing, and expert technical work.
Triggered by a string of 1990s disappearances of young women, "Black Bird" focuses on a scheme to elicit a confession within a prison for the all-but-certain murderer, Larry Hall. The inmate shouldered with this task, Jimmy Keene, committed for drug dealing, is motivated by a promise to commute his ten year sentence if he succeeds. Recurring subplots include: a determined area cop and an FBI representative fighting local indifference and incompetence, a sadistic prison guard, and Keene's ill, ex-police father played by Ray Liotta in one of his last roles.
Based on James Keene and Hillel Levin's 2010 "In with the Devil," "Black Bird" includes mesmerizing, unnerving scenes between Hall and Keene (Taron Egerton). As Hall, Paul Walter Hauser affects a voice and demeanor that conveys a truly demonic persona, one sufficiently intelligent to play cat-and-mouse games in legal and personal interactions. Flashbacks to his childhood abuse by his grave digger father are a bit too obvious, but Hauser's embodiment of a delusional, demented individual conveys a believable, terrifying nightmare.
In a similar vein, "Truth Be Told" follows the attempt by Bay Area, true-crime podcaster Poppy Parnell to unravel the truth of prison inmate Warren Cave convicted for the murder of neighbor, Stanford professor Chuck Buhrman, father of twins Lanie and Josie. Relying too often on implausible revelations and intrusive podcast recordings that halt momentum, the narrative comes to life with Poppy's family interaction, with her attorney husband Ingram, and in scenes with her ex-detective assistant, ex-love interest Markus Knox. Racial elements factor in, but in clichéd ways.
As Poppy, Octavia Spencer adds a sincere unease to her investigation, and Aaron Paul does his best with a badly written role. The heavy-handed plotting and plodding developments of "Truth Be Told" contrast with "Black Bird's" restraint, offering a revealing lesson of less is more, that is, "Black Bird's" compelling fare versus the tedious "Truth Be Told." Both series stream on Apple TV+.
Related Articles