Film Reviews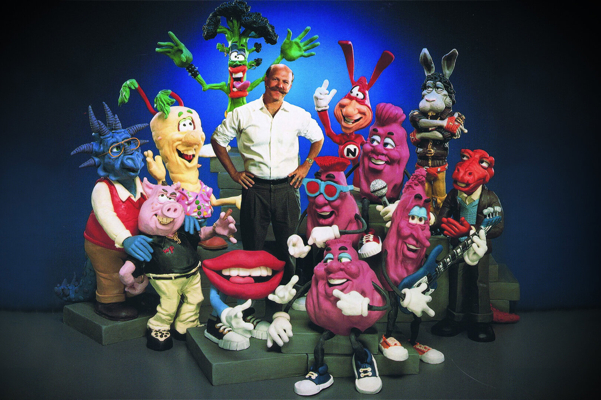 'Claydream' chronicles Will Vinton's successes and failures
Written by

Diane Carson
In the 1970s and '80s Will Vinton's stop motion, three dimensional clay animation delighted viewers. Vinton and co-creator Bob Gardinar's eight-minute "Closed Mondays" won the 1975 Academy Award for Best Animated Short Film, and the 1986 California Raisins commercial proved immensely popular. Writer/director Marq Evans includes discussion of these and other entertaining Claymation works, but his documentary "Claydream" focuses elsewhere.
In fact, after opening with some entertaining clips from the 1978 documentary "Claymation," on which Evans heavily relies throughout this film, he shifts to deposition excerpts from the lawsuit filed against Phil Knight, of Nike fame, by Vinton for $3 million dollars. In 1998 Knight saw Will Vinton Studios as a promising investment. How and when this ill-fated partnership soured commands too much time here, with selections from that case interspersed throughout "Claydream."
Vinton's lack of business acumen does become clear as he dreamed of becoming the next Disney. But he truly thrived only when creating his trademarked Claymation films. Brief snippets of archival footage, home movies, and various interviews with friends, colleagues, animators inspired by him, and Vinton himself add insight. His influences sprang from the 1960s Berkeley scene to Antoni Gaudí's elaborate architecture, access to film cameras and a personality inclined to embrace technical challenges.
Even handed in its somewhat disjointed presentation, "Claydream" acknowledges Vinton's apparent inability to express his emotions as he finds release in his work. His 1979 "Le Petit Prince" is a charming interpretation while his five years working on his 1985 "The Adventures of Mark Twain" misfired badly. In effect, without giving too much away for those unfamiliar with Vinton's story, his partnerships, early and late in his career, failed in tragic ways. "Claydream" may offer a warning as well as encouragement to animators to leave business to others while they follow and believe in their muse. "Claydream" screens at Webster University's Winifred Moore auditorium Friday, September 9 through Sunday, September 11 at 7:30 each of those three evenings. For more information, you may visit the film series website.
Related Articles