Film Reviews
Film Reviews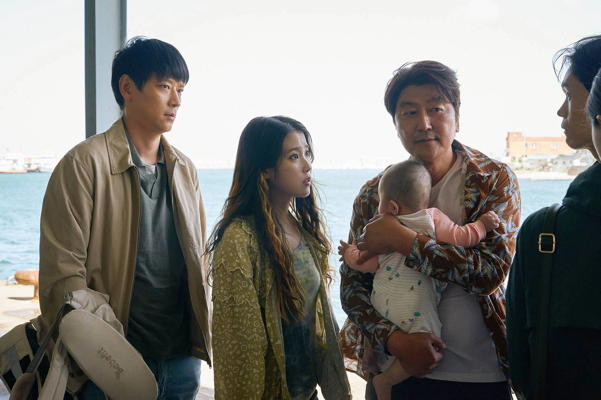 'Broker' reveals loving families through baby brokers
By Chuck Lavazzi
In South Korea, Japanese writer/director Hirokazu Kore-eda's "Broker" follows Sang-hyeon who runs a baby broker operation. The sympathetic twist is that Sang and his younger partner Dong-soo sell abandoned newborns only to deserving couples who will love and care for the babies. Subplots involve the recent mother So-young returning, police tailing her, mobsters owed money, and a stowaway orphan boy.
Throughout this kaleidoscopic story, Kore-eda presents an implicit commentary on bureaucracy and social ills, incorporating unpredictably humorous moments with a deft touch. Details establish endearing characters: Sang-hyeon's laundry business and his feminine clothes, Dong-soo's subdued presence, So-young's wariness, and the two policewomen's nearly nonstop eating. They traverse South Korea, interviewing prospective parents, some serious candidates and one fronted by the police.
Winner of the Cannes Film Festival Best Actor award, Song Kang-ho plays Sang-hyeon with a disarming, casual charm. As Dong-soo, Gang Dong-won conveys a restrained, thoroughly engaging presence, while Lee Ji-eun remains the quiet anchor with eight-year-old stowaway Hae-jin a delightful Im Seung-soo.
At the Telluride Film Festival where I saw "Broker" for the first time, lead actor Song noted that this film "explores universal themes of life and family." As with his "Shoplifters," Kore-eda makes clear that families evolve from caring individuals, not automatically from shared genes or marriage licenses. Modeling his humane ideas, again at Telluride, this Japanese director who chose to work in South Korea with South Korean actors said he was proud that they overcame barriers of language and culture, an admirable coming together for a heartwarming film.
Kore-eda also said, "I wanted the film to be able to directly deliver the message, 'It was good to be born.' In that sense, 'Broker' is a film about life." Winner of the Ecumenical Jury Award at the Cannes Film Festival, "Broker" is in Korean with English subtitles. It screens at Landmark's Plaza Frontenac Cinema.
Related Articles