Film Reviews
Film Reviews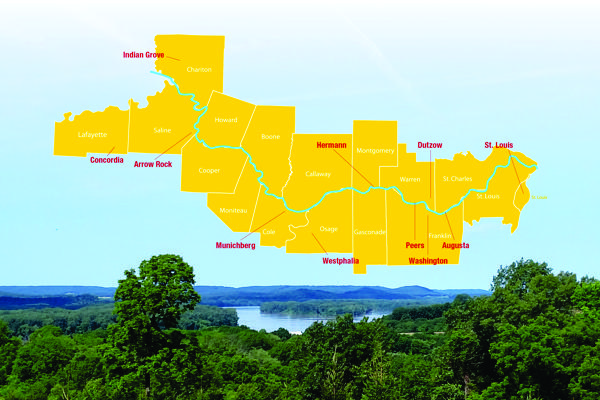 'Exploring Missouri's German Heritage' documents German history
By Chuck Lavazzi
Missouri Life Media's documentary "Exploring Missouri's German Heritage" maintains, with persuasive evidence, that among the contributors to Missouri history and contemporary culture "no other immigrant group has had a greater influence than the Germans." Through a ninety-minute survey of agriculture, science, arts, education, religion, building practices, and wars, a diverse group of knowledgeable individuals describes the enduring German legacy.
Anchored by Dr. W. Arthur Mehrhoff's interview with Meredith Hoenes, museum curators, historical society representatives, and authorities on beer, wine, music, and societal practices contribute noteworthy, often surprising information. For example, Dr. William S. Belko, Executive Director of the Missouri Humanities Council from 2015 to 2021, details passage of the German Heritage Corridor of Missouri passed by the Missouri House and Senate in September 2016. The Germans' strong antislavery stand during the Civil War proved monumental for the US. During WWI, names of German streets were replaced, Pershing Avenue for German Avenue. WWII found boats of German prisoners working on the Missouri River.
More pleasantly, contributions include Dr. George Engelmann's to the Missouri Botanical Garden. Add the beer and wine businesses that continue as a jewel of viticulture and beer brewing, with fifty-three breweries in the 1850s. The Budweiser story remains fascinating, as is that of Urban Chestnut, Stone Hill Winery, and many more. Franz Schwarzer's unique zither stands out as does William Pommer's pianos, all this barely scratching the surface.
Given the visits to several superb museums, I'd have welcomed closer examination of more artifacts with less screen time devoted to interviewees. Similarly, the almost nonstop background music doesn't always add interest, only distraction. But these are minor quibbles for a documentary that honors, as the title announces, German heritage. As Mr. Fiehler wisely notes, "You don't know where you're going until you know where you've been." All the illuminating content here certainly provides a bountiful background for our historical appreciation plus a greater understanding of contemporary influences.
"Exploring Missouri's German Heritage" screens one time only February 23, at the John B. Busch Brewery in Washington, Missouri. The 90-minute film will screen from 5:00 to 9:00 p.m. in segments during a four-course German meal by Hermann Wurst Haus with wine from Stone Hill Winery and German beer by Urban Chestnut Brewery. A portion of the proceeds will be donated to the Washington Historical Society. For more information on tickets available until February 9, you may go to: MissouriLife.com/germandocumentary.
Related Articles