Film Reviews
Film Reviews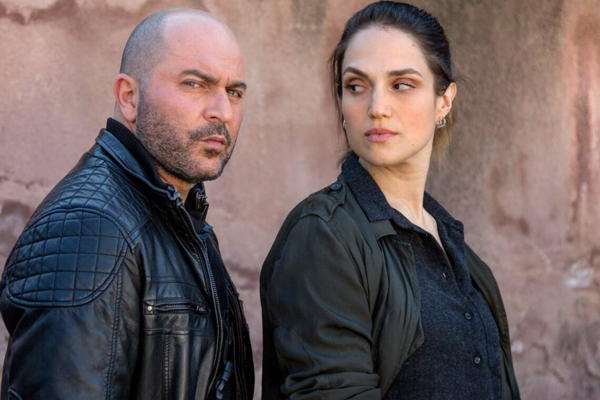 'Fauda' Season 4 continues the political conflicts and confrontational action
By Chuck Lavazzi
The Hebrew and Arabic term meaning chaos, fauda, is also the title of the politically focused, action driven Israeli series. As in the first three seasons, tension, suspense, and violence dominate season four in which it becomes obvious that attack and counterattack will never deliver the longed-for peace. As a result, these twelve episodes include numerous confrontations about operational decisions.
As significant, all Defense Forces members must grapple with the profound impact on their individual and family's lives. None emerges unscathed psychologically or physically. The disconcerting struggles amongst and within the members distinguish this season from the earlier, more violence oriented ones. Not that high intensity, nerve-wracking scenes don't dominate. However, serious, contemplative consideration is given to the duplicitous lengths to which the team will go with the inevitable toll on relationships and psyches. Guilt, grief, fatigue driving the desire to retire, shattered partners, and conflicted emotions over lying to and using others all produce a less than glorious endorsement of treacherous, violent missions. Factor in a wedding, a funeral, and numerous informal group scenes adding cultural and religious contexts, and for that I would welcome even more development.
I'll say little about season 4 plot details, given the unexpected twists and turns. Suffice it to say that the central drama revolves around attempts to capture alive master Hezbollah terrorist Adel Tawalbe in Lebanon, later Palestine, to learn what he knows about Israeli Defense Forces' secrets. As always, "Fauda" includes compelling, 'ripped from the headlines' scenes, some in Jenin's Palestinian refugee camp north of the West Bank, a place recently in the news.
Based on the actual Duvdevan Unit, "Fauda" creators Lior Raz and Avi Issacharoff draw on their military experiences in Mista'arvim, a counter-terrorism unit of the Israel Defense Forces. Lior Raz plays the incredibly mesmerizing, charismatic, often unhinged Doron Kavillio with a superb supporting cast representing both Israelis and Palestinians as complex, multifaceted characters as well as their dissimilar living conditions. Brilliantly shot and edited, well written, in Hebrew and Arabic with English subtitles, the twelve episodes of "Fauda's" fourth season stream on Netflix.
Related Articles