Film Reviews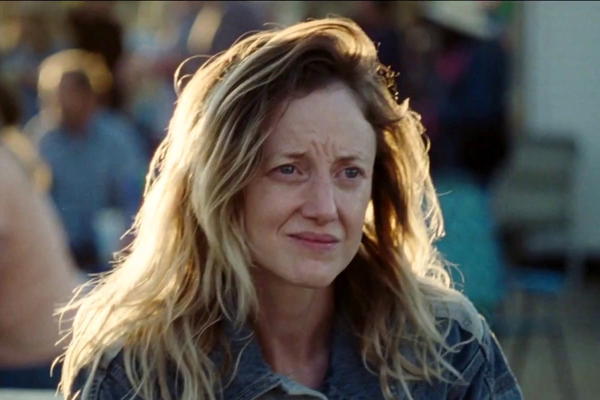 'To Leslie' details an alcoholic woman's failures and struggles
Written by

Diane Carson
The title woman in director Michael Morris' "To Leslie" has one defining characteristic. Leslie is an alcoholic with all the baggage destructive to any healthy relationship; that is, Leslie will beg, borrow, or steal money to support her illness and dysfunctional behavior resulting from it. Inspired by actual events, the story begins more upbeat, with Leslie winning a $190,000 lottery.
However, the plot next finds Leslie, a compulsive drinker or user of whatever is on offer, having squandered her windfall, being evicted from a shabby motel. Unaffected by any dignity, desperate, she heads to her nineteen-year-old son's apartment. Alienated from Leslie for years, James takes pity on a pathetically cooing Leslie, professing love for her baby who is not persuaded by the act. True to her deceitful ways, in short order Leslie will be back in her West Texas hometown where her reputation and unhinged behavior still lingers in locals' minds. Embarrassing, confrontational, and some sweet events follow, no more of them revealed here. 
Honesty about the toll alcoholics take on all in contact with them distinguishes "To Leslie" for the first two-thirds of the film. The last third, especially the "Ten Months Later" jump, proves less satisfying for its predictability and the apparently irresistible urge to rescue Leslie. Given the statistics on alcoholism and drug abuse, everyone knows someone in that group and has experienced to varying degrees the impact of their narcissistic decisions. It is to the film's credit that it faces that reality head on for the first two acts.
What also makes "To Leslie" unforgettable is Andrea Riseborough's unapologetic and astonishing embrace of the ugliness of Leslie, both physically and emotionally. Writer Ryan Binaco delivers truth, as director Morris trains his sights, painfully, on this woman. Casting is superb, with Allison Janney, Stephen Root, Andre Royo, and, exceptional in his role, Marc Maron as Sweeney.  
Though "To Leslie" has not enjoyed wide distribution, nevertheless, for her stunning performance Andrea Riseborough has been nominated for a Best Actress Academy Award. There has been controversy regarding this, however deserved the recognition is, because several famous actors lobbied on behalf of Riseborough, perhaps violating Academy rules. The nomination stands, so it will be interesting to see what happens Oscar night, March 12. For "To Leslie" check listings for streaming options.
Related Articles