Film Reviews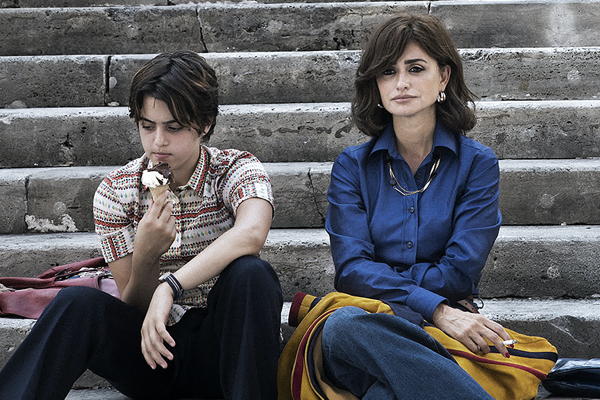 The 16th Annual St. Louis Q-Fest screens May 4 to 10 at the Hi-Pointe
Written by

Diane Carson
Cinema St. Louis' 16th Annual Q-Fest screens May 4 to 10 with selections from Morocco, the U.K., Italy, and the U.S. The eleven programs offer eight narrative and two documentary feature films plus sixteen shorts. The selections all celebrate queer culture, dramatizing contemporary issues and lives, with almost half the offerings by women or non-binary directors.
Of note, Italian director Emanuele Crialese's autobiographical "L'immensita," stars Penélope Cruz as Clara. Set in 1970s Italy, loving mother Clara accepts twelve-year-old Adriana as transgender Andrea. Irascible husband Felice won't. Though Clara faces psychological problems, the film includes charming, light-hearted fantasy through black-and-while musical numbers. The Catholic Church, family dinners, a gypsy camp, and a seaside vacation all factor in, making important points gently.
From Morocco, in writer/director Maryam Touzani's "The Blue Caftan" the dignified Halim takes on apprentice Youssef in the traditional caftan shop in the medina of Salé. They bond as Youssef learns expert workmanship from Halim for their exquisite fabrics. Halim's observant wife Mina becomes resentful and increasingly ill. The film is beautifully shot and composed, with submerged passion expressed through glances, tentative touches, and gentle contact, making the magnetic connection all the more intense.
Equally strong, director Peter McDowell seeks to discover the truth about the 1990s death of his Vietnam veteran brother in "Jimmy in Saigon." Through archival footage and contemporary interviews, with a closing touch of animation, McDowell pursues a heretofore hidden truth. In another strong entry, "Kokomo City" finds D. Smith interviewing four New York and Georgia based Black trans workers. Also on offer, the two shorts programs include films from Spain, Iran, the U.K, Hungary, Brazil, and the U.S. They cover a range of provocative subjects as diverse as the countries represented.
These are only a handful of the first-rate Q-Fest lineup. With English subtitles as need, all films screen at the Hi-Pointe Theatre from Thursday, May 4 through Wednesday, May 10. You may visit the festival website for more information and to view trailers.
Related Articles