Film Reviews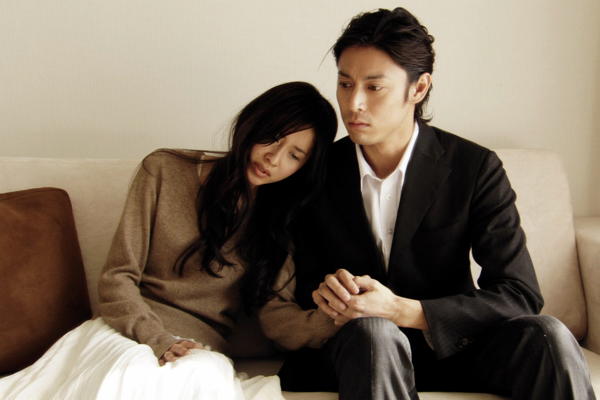 "Passion" reveals the romantic turmoil of six young Japanese adults
Written by

Diane Carson
Japanese director Ryūsuke Hamaguchi received a great deal of deserved attention with his Academy Award for last year's Best International Feature Film "Drive My Car." His extraordinary ability to present isolated individuals interacting and thereby revealing extensive emotional baggage is already on full display in "Passion," his 2008 thesis project at Tokyo University of the Arts.
Zeroing in on a celebratory birthday dinner for twenty-nine-year -old Kaho, Tomoya and Kaho unexpectedly announce their engagement to two couples, close friends. This shocks those four, one with whom Tomoya had a previous affair, distressingly revealed. That and additional tangled connections will disrupt all subsequent encounters as "Passion's" scrutiny dramatizes the group unraveling.
Throughout the film's two hours running time, these twenty-year-olds grapple with contradictory emotions as they vacillate between an external persona designed to protect themselves and an internal one of insecurities and emotional need. Multiple, conflicting desires yield a merry-go-round of shifting alliances and unnerving confrontations.
Adding depth, each individual guides a powerful scene exposing their character's ethical compass or lack thereof. Most moving is schoolteacher Kaho engaging her class in an explicit discussion of pain and death following a student's suicide. As Kaho, Aoba Kawai has a less flamboyant role than others. She often anchors rather than driving scenes; and yet Kawai poignantly communicates her alienation, confusion, and yearning for love, reminding me of our universal longing for acceptance amidst deep insecurity and troublesome lust.
As reported by IndieWire, in 2021 Hamaguchi said that characters' role playing may actually uncover inner psyches, thereby explaining a great deal about people's behavior. "Passion" examines exactly this aspect of all our lives with an astute awareness that invites critical reflection by viewers attuned to the insights so effectively offered here. Receiving its first U.S. release, in Japanese with English subtitles, "Passion" screens at Webster University's Winifred Moore auditorium Wednesday, May 17, and Thursday, May 18, at 7:30 each of those evenings. For more information, you may visit the film series website.
Related Articles