Film Reviews
Film Reviews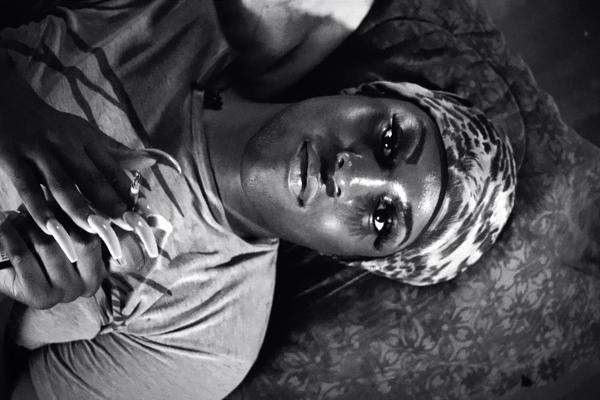 "Kokomo City" documents four Black transgender sex workers
By Chuck Lavazzi
By Diane Carson
Defying stereotypical representations director D. Smith's documentary "Kokomo City" presents four Black transgender sex workers' frank, provocative commentary, directly addressing the camera with no intrusive off-screen interrogation. In addition, several clients explore the desirability of these professionals. The unrestrained, honest exploration, including some reenactments of sexual acts, provides insights into this world rarely, if ever, available to conventional audiences.
For her debut feature, editor, producer, cinematographer, and director D. Smith was able to gain extraordinary access and to offer compelling viewpoints thanks, in part, to her own trans identity, her Grammy nominations (on display with great music selections throughout the film), and her casting as the first trans woman for a primetime, unscripted TV show. Smith chose her subjects well, for their strength and dignity emerge in each scene, the four women's and clients' remarks interwoven throughout the vivid black-and-white cinematography, accentuated by bright yellow identification credits.
The four New York and Georgia based subjects are: Daniella Carter, Dominique Silver, Liyah Mitchell, and Koko Da Doll. They address their resentment being degraded and oppressed, misunderstood, stereotyped, and dismissed by Black as well as white society. They explain the violence and risks they repeatedly encounter. Tragically, then, we learn that thirty-five-year-old Koko Da Doll (aka Rasheeda Williams), to whom the film is dedicated, was shot and killed just before the film's Atlanta premier. D. Smith said, in part, that "I wanted to show the fun, humanized, natural side of Black trans women. . . I wanted to create something fresh and inspiring. I did that. . . But here we are again."
"Kokomo City" illuminates directly and superbly Smith's desire, as described in press notes, "to see something different . . . untampered with . . . without all the rules and laws that separate us as people of color. . . to share the private lives of four transgender sex workers who are never represented publicly." Her achievement is memorable and significant. With some explicit sexual descriptions and reenactments, winner of multiple festival awards, "Kokomo City" screens at Webster University's Winifred Moore auditorium Friday, August 25, through Sunday, August 27, at 7:30 each of those evenings. For more information, you may visit the film series website.
Related Articles