Film Reviews
Film Reviews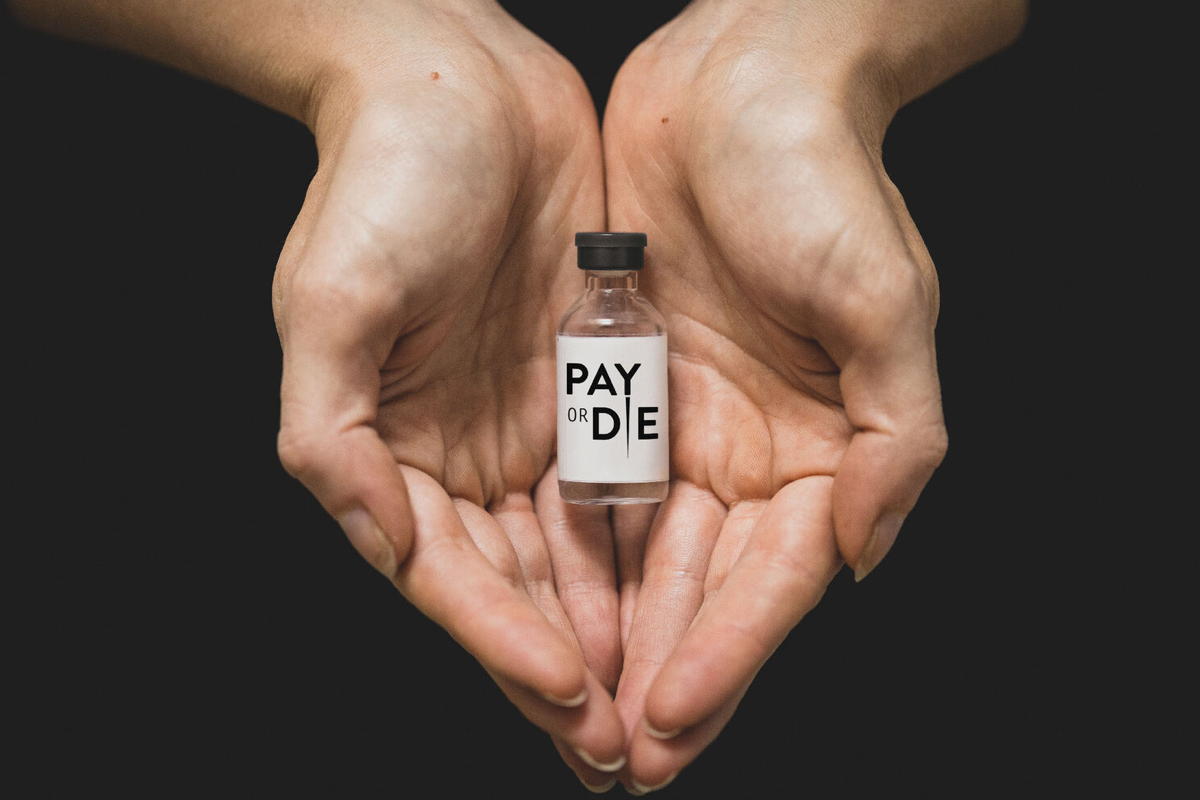 "Pay or Die" indicts the drug industry profiting from high insulin costs
By Diane Carson
Strong nonfiction films populated last year's SXSW Film Festival, giving critical issues a personal signature. A case in point, directors Rachael Dyer and Scott Alexander Ruderman's "Pay or Die" profiles three families impacted by type 1 diabetes. This chronic, insulin dependent disease results from the pancreas producing too little or no insulin.
If insulin peaks too high, the individual affected risks blindness, amputation, or death. If too low, seizures and death may be the result, as co-director Ruderman notes in in his director's statement, for he was nineteen years old when diagnosed with type 1 diabetes. Two million Americans have type 1 diabetes, many facing a healthcare crisis in terms of paying for their essential insulin. In fact, according to the Pay or Die website, "a 2022 study published by the Annals of Internal Medicine found that approximately 1.3 million people (or 16.5%) with diabetes must ration insulin due to cost." This is not surprising in the U.S. since insulin is the sixth most expensive liquid in the world, costing $113,000 per gallon. However, the two Canadian scientists who discovered insulin in 1921 won a Nobel Prize and sold their patent for $, hoping "no one could secure a profitable monopoly." Addressing the corporate and government failure to provide insulin at a reasonable cost betrays these scientists "gift to the world," as was made clear at the SXSW world premiere of "Pay or Die," both in the post-screening q&a and within the film. As co-director Dyer states, for type 1 diabetics, it is "the medical-industrial complex that monetizes their body, their life, and their humanity." She adds that "three companies control 96% of the global insulin market and have fought for decades to prevent competition from generic manufacturers."
All these statistics, however, often motivate advocacy less than understanding the emotional impact and physical consequences of corporate pricing policies. The three families' stories compellingly documented in "Pay or Die" illustrate the truly tragic, personal consequences of unaffordable, essential medicine. They include the following. A young woman diagnosed during the pandemic with type 1 diabetes and twenty-six-year Minnesota Alex Smith. Just off his parents' health insurance, Alex died rationing his insulin until he could afford to buy more. Alex's mother and father, present at the SXSW discussion, have devoted their lives to passing federal legislation that will pay for insulin for those unable to afford it.
That would include another family, a mother and eleven-year-old daughter who both have type 1 diabetes. To pay for their insulin, they have lost their home and travel to Canada to obtain much less expensive insulin supplies, feeling, as they say, like medical refugees. A doctor weighs in noting that American healthcare is the most expensive, and not the best, in the world. For example, Americans pay $140 up to $300 per insulin pen, which, by contrast, costs $8 in Taiwan, $19 to $22 per vial in Canada. More stunning, though "the US represents merely 15% of the global insulin market, it generates nearly half of the pharmaceutical industry's insulin revenue."
When asked about the recent Eli Lilly's copay cap, Nicole Smith, Alex's mother and a tireless legislation activist, said she didn't trust the price to stay low. She also asserts that this is not a substitute for the needed, permanent federal legislation. For, as explained within the film, drug manufacturers pay over $100 billion per year in rebates to Pharmacy Benefit Managers, that is, wholesalers.
    
"Pay or Die" presents personal as well as uniquely American stories. The three seamlessly interwoven case studies provide diverse but equally frightening examples, balanced by the film's solid scientific and economic information. The affected type-1 diabetic individuals dominate, articulating their conflicts and their tragedies over insulin costs, clearly the results of prioritizing business profits over health care. As Rachael Dyer said before the screening, viewers should all walk out very angry and use that anger to motivate action toward the obvious, needed changes in insulin costs. "Pay or Die" streams on Paramount+
Related Articles