Film Reviews
Film Reviews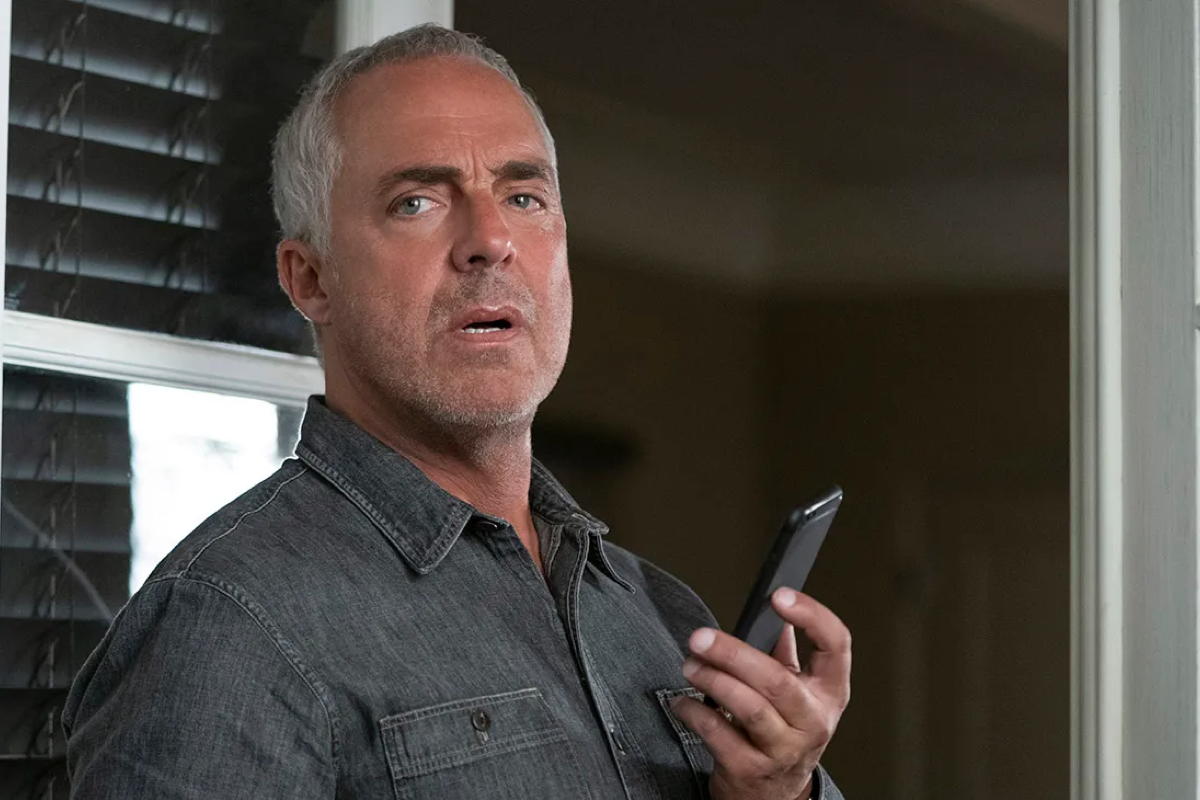 "Bosch: Legacy" Season 2 intensifies Harry Bosch's challenges
By Diane Carson
Happily, for me, private investigator, previously Hollywood homicide detective, Hieronymous "Harry" Bosch is back in "Bosch: Legacy" season two. His life still revolves around his daughter Maddie, now a rookie police officer and soon in deep trouble. No spoilers here but know that numerous, some truly terrifying events occur, all handled with characteristic finesse and dramatic intensity.
The season contains sufficient content to justify the ten episodes, packed with verbal confrontations amidst quieter moments plus tense action sequences. In fact, I didn't want the season to end, which I can't say about many other series even with fewer episodes. More good news, the major regulars are back; that is, Bosch's daughter Maddie (Madison Lintz), now a rookie L.A. cop, and defense attorney Honey Chandler (Mimi Rogers). In supporting roles, along with several guest appearances, other revered characters return, notably Bosch's former partner Detective Jerry Edgar (Jamie Hector); tech expert "Mo" Bassi (Stephen Chang) who enjoys an expanded subplot in season 2; Officer Reyna Vasquez (Denise G. Sanchez), who partners with Maddie; and, of course, Coltrane, Bosch's beautiful, much loved dog. Los Angeles also offers its own important setting with admirable ethnic diversity.
Based, as always, on Michael Connelly's novels, here "The Wrong Side of Goodbye" and "The Crossing," "Bosch: Legacy" season two picks up plot threads from season 1. Central is the Carl Rogers murder, though other serious developments spin another web of suspense and intrigue with Bosch and Chandler under suspicion. In the personal realm, more endangered than ever, Maddie endures a truly horrific kidnapping which kicks off the action, with Bosch in hyper mode. Legal problems, illegal temptations, and complex, even convoluted, developments follow with political maneuvering and legal jeopardy foremost amidst dangerous felons.
Above all, however, the reason to relish "Bosch" is Titus Welliver who can't hide the pain of his repressed emotions, his love for Maddie, and his compulsion to set the world right. Watching him and the cast sink their teeth into superbly defined roles qualifies as compelling television. A season three is coming, and I'm as eager as ever. "Bosch: Legacy" Season 2 is streaming on Amazon.
Related Articles