Film Reviews
Film Reviews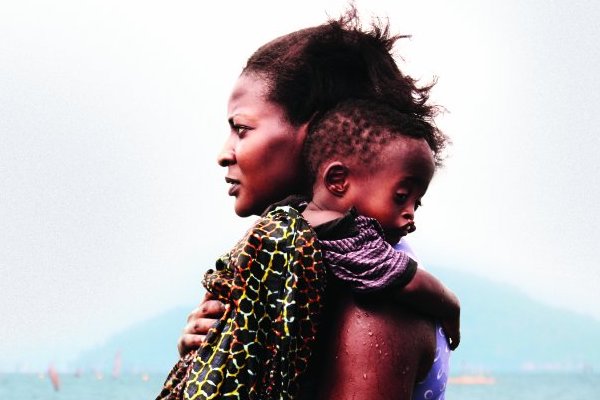 2017 African Film Festival champions diversity in contemporary African film
By Diane Carson
Friday, March 31 through Sunday, April 2, Washington University's African Film Festival offers four programs, including three feature films each preceded by short fiction works. From Nigeria to South Africa, Niger to Ghana, the selections testify to thematic diversity in contemporary African film and to technical expertise, including terrific music and superb compositions. 
Friday at 7:00 p.m. the festival begins with Maman(s), that is, Mothers. Told entirely from eight-year-old Aida's point of view, her father returns to Paris from Senegal with an unwelcome second wife causing a stir. This short is followed by 76, set in southwest Nigeria. Told in flashback, inspired by true events, the story dramatizes the impact of the aborted military coup and assassination of Nigeria's Head of State. Dire consequences result from misunderstandings in the interlocking relationships of soldiers, their wives and lovers. All the women actors' performances strike exactly the right note communicating the complexity of this community and the importance of women in it, bringing this historical event to vivid life.
Saturday afternoon's program at 3:00, "Eye on Youth," includes three short films, two of them animated. The program includes a Q&A with animator Abdul Nadi and a workshop on cartooning and animation. 
Saturday's 7:00 p.m. program begins with the amusing short Destino. Cinematographer Mehdi and his Speed Movie business partner Loïc contract to film Arab weddings. Nothing goes as planned when they arrive at Leila's, Medhi's ex-girlfriend, in what turns out to be a farcical family ritual catapulted into turmoil. Details enhance the humor, from Speed Movie's audiovisual laboratory van to the bride's and groom's reaction shots. 
Next, the feature Children of the Mountain is an emotional, poignant tale focusing on Essuman who gives birth to Nuku, a boy with a cleft palate. Being blamed for Nuku's physical deformity and blaming herself, Essuman seeks useless solutions through criminals and unlicensed healers before realizing she is not at fault in this initially heartbreaking and then heartwarming personal story. Rukiyat Masud, who plays Essuman, gives a mesmerizing performance anchoring a story that moves skillfully from distress to acceptance. Writer/director Priscilla Anany will introduce the film and lead a discussion after the screening.
Sunday Le Retour/The Return watches as Willy is jolted by his brother Théo's revelation of unexpected homosexual preference. And the festival concludes on a joyous musical note with Akounak Tedalat Tah Tazoughai/Rain the Color Blue with a Little Red in It. Real life, expert guitarist Mdou Moctar enters a guitar competition in this first Niger narrative feature in the Tuareg language. Peppered with entertaining musical interludes and a clear homage to Prince, the story also includes subplots involving father-son conflict, stealing music and songs, and debate about the negative reputation of musicians. It offers a fitting, upbeat end to the festival.
All films have English subtitles as needed and screen Friday, March 31 through Sunday, April 2 at WashU's Brown Hall, Room 100. You may visit africanfilm.wustl.edu for more information or call 314-935-7879. 
Related Articles