Film Reviews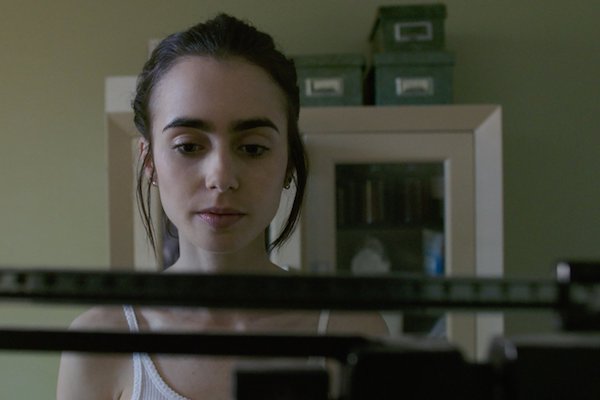 'To the Bone' sheds light on eating disorders
Eating disorders — specifically, anorexia and bulimia nervosa — affect an estimated eight million Americans, approximately three percent of our population. In To the Bone writer/director Marti Coxon brings these statistics to vivid life. Based on her own struggle with anorexia and bulimia, she exposes the personal sense of shame and the isolation sought by those with this mental illness. 
Through the lives of six young women and one young man, the film shows that eating problems are not simplistic and that glib psychobabble doesn't address underlying triggers. Focusing primarily on twenty-year-old Ellen, the script burrows into her drive for perfection, her inability to confront fears, and her resistance to change. Though Ellen's sister is a source of comfort, Ellen has a complicated family situation with an absent father, a mother not prepared to be one when she had Ellen and who has now come out as a lesbian, and her lover who isn't particularly sympathetic. Coping with all this, Ellen has done the revolving circle of rehab centers and ends up in an unconventional home that jolts her, offering some semblance of hope, if she can come back after hitting rock bottom. 
Unlike some issue-driven dramas, To the Bone is honest, insightful and direct in its exploration with a wonderful script by Coxon, previously show-runner for Buffy the Vampire Slayer. However, the plot veers into romance and gets derailed as Ellen attracts the attention of Luke (Alex Sharp), a dancer with a career-ending injury. Their interaction offers some revelations, but more helpful would be probing the difficulties living with a stepmother (Carrie Preston) who complains and blames amidst all this.
Nicely shot with a lived-in, naturalistic feel by Rich Wong in a quick twenty-three days, the film showcases Lily Collins as Ellen who listens attentively to those around her, tuned in but cautious and protective. The always wonderful Lili Taylor plays Ellen's mother and Keanu Reeves portrays Dr. Beckham who models honesty with no excuses. Coxon says her goal was "to serve as a conversation starter about an issue that is too often clouded by secrecy and misconceptions." To the Bone certainly should do that and is streaming exclusively on Netflix. 
Related Articles