Music Reviews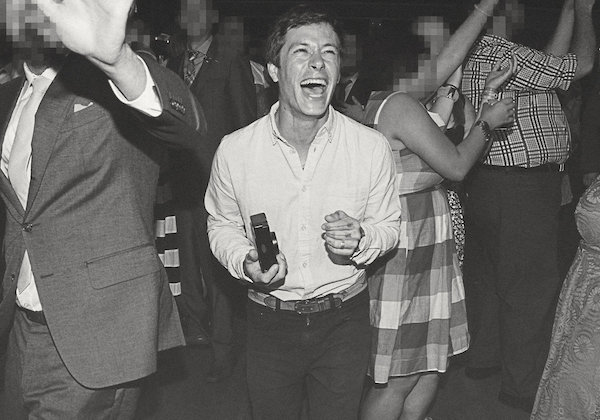 Punk's best secret finally unleashed: Jeff Rosenstock at the Duck Room
Jeff Rosenstock has a unique spotlight on him right now. With former bands The Arrogant Sons of Bitches and Bomb the Music Industry!, Rosenstock evaded the music industry as much as possible by self-releasing all his own material for free, playing cheap all-ages shows, and generally playing by the DIY rulebook to near perfection. But now as a solo act, Rosenstock's career has never seen grander heights with multiple releases on the popular independent label SideOneDummy records (including last year's WORRY.), sold out shows throughout the country, and most recently, a set at the Pitchfork Music Festival back in July. 
If you read my previous article on the festival, you'll know that Rosenstock's set was my favorite one of the entire weekend. Despite being in the massive Union Park, Rosenstock and his band made me feel like I was at the greatest, crappiest basement venue I've ever been to. You could feel the electricity in that crowd as they hanged onto every word and note from Rosenstock and his band. But we're not going to be talking about Pitchfork Music Festival again as recently, Rosenstock stopped by Blueberry Hill's Duck Room with Laura Stephenson and local opener Thor Axe.
To briefly describe Thor Axe's set, I'll illustrate it as a question: what if the band that made the Power Rangers theme song was an actual band? If that sounds awesome to you, you'll probably love Thor Axe -- however, I wasn't as impressed. While all the members of the band are technically competent, I didn't really get any kind of emotional response out of their music, and if you're on a bill with Laura Stevenson and Jeff Rosenstock, that's not good. Maybe at a different show I'd enjoy this act more, but it didn't really set the night up correctly. 
On the other hand though, Stevenson is the perfect lead-in for Rosenstock as not only do her punk tunes about depression match Rosenstock's overall vibe, two members from Rosenstock's band, bassist John Domenici and drummer Kevin Higuchi, also play as Stevenson's backing band providing an amazing rhythm section to Stevenson's guitar and vocal work. Sadly though, compared to when I saw her back in July at Chicago's Beat Kitchen, the Duck Room crowd wasn't quite into her as I could hear plenty of people talking through her set. It wasn't really until Rosenstock came out and backed up on guitar for a few songs with Stevenson that the crowd quieted down, which is a little depressing. Despite this, Stevenson gave her all for another great set (and another reminder that I really gotta dig into her discography). 
Finally, Rosenstock and the rest of his band came out for their set and kicked things off with WORRY. opener "We Begged 2 Explode." While it starts off slow, it's intensity builds up and up setting the tone perfectly for the rest of the night. This leads right into "Pash Rash", the second song on WORRY. which much like "Explode" starts off slow with an acoustic guitar, but quickly kicks into high gear with the full band moving the pit into a frenzy. It can't be stated enough how much control Rosenstock has over his crowd as he can easily move the crowd into hysteria just as easily as he can trigger an existential crisis. 
And he continued this throughout with various cuts from WORRY. and his previous album We Cool? which are some of the best documents about depression, existentialism, friendship, love, and how terrible capitalism is. Rosenstock was incredibly humble and caring throughout the night, making sure the crowd was safe, thanking various venues throughout St. Louis for booking and supporting him over the years, giving love to his band members and more. Specifically, he gave a lot of love to Dan Potthast, the band's keyboardist/guitarist whose hometown is St. Louis. During the encore, Rosenstock and his band gave the floor to Potthast to play a song with his original band, MU330, which he formed in St. Louis. 
If this review doesn't already make it obvious enough, if you get the chance to see Jeff Rosenstock, go for it. He's been one of the nicest and hardest working people in punk music in the past one or two decades who simply loves his fans on a passionate and genuine level. His songs simultaneously make me want to lie on the floor and weep but also run around in the streets screaming every lyric. It's already hard enough for an artist to make me want to do both of those things separately, so for someone to do those things to me at the same time? It's insane. He's one of my favorite musicians currently and if he isn't one of yours, go fix that immediately as you're missing out on a future legend. 
Related Articles