Music Reviews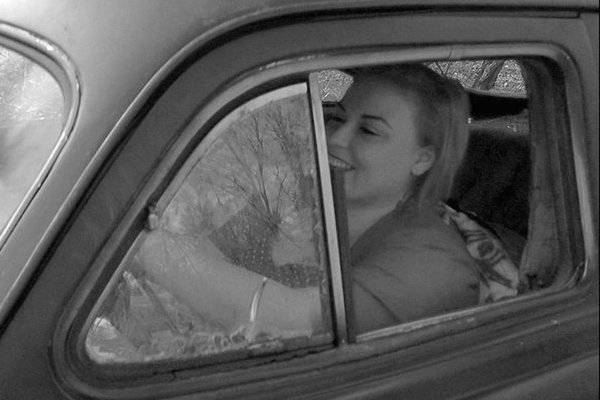 Miss Molly Simms keeps rocking with new EP
If you participated in the nationwide festivities of Record Store Day this year, you may have caught local vinyl-slinger turned rock n' roll singer Miss Molly Simms performing on stage at Euclid Records. She released a 4-song EP titled Borrowed or Sold, just in time for the upbeat holiday that celebrates all things wax.
With her last album, One Way Ticket, receiving high marks from local music critics, the new EP is a continuation of her mix and match genre, a blended composite of rock and blues, with a punk-like snarl to boot. Her lyricism shines through in songs like "Let Me Down," with searching lines like "I've been looking for the real thing / but I know this ain't where it's found" -- all built around a galloping drum beat and a garage rock mindset. Simms has always kind of remained in the gutter -- writing about bad men, looking for love and whiskey -- but has always kept her sights on the stars, regularly playing hotspots all over St. Louis and making a name for herself.
She's backed on the EP by Jamey Almond on bass and Zagk Gibbons on guitar, drums and keys (who also recorded the album) -- the pair make for a steady rhythm section, but it's saxophonist Zac Minor who adds catchy brass hooks that pair well with Molly's Social Distortion-inflected register. The entire EP is classic Simms but somehow an evolution of what she's become known for -- great rock hooks and a boisterous sound that's sure to please fans of every genre.
Related Articles