Theatre Reviews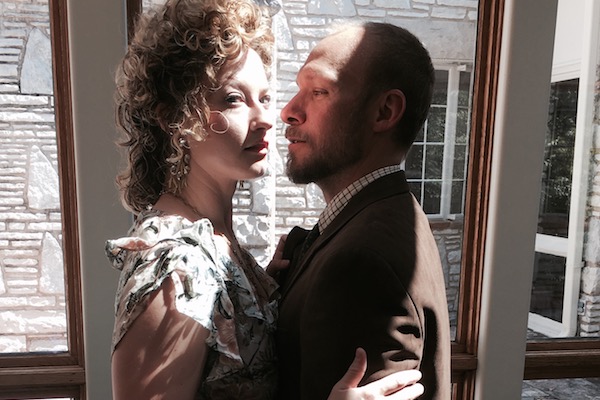 In Performance: 'Uncle Vanya: Valiantly Accepting Next Year's Agony' and 'Titus Andronicus' bring the classics to life
On a weekly basis, KDHX's In Performance series highlights some of the most anticipated shows coming to a stage near you. We hope this helps you plan your night out and encourages you to "go see a play" or other live, local art. And remember to check out the KDHX Calendar for information on art and music in and around St. Louis.
Rebel and Misfits presents the second installment of their immersive theatre project series, Uncle Vanya: Valiantly Accepting Next Year's Agony, at a private residence in Ladue through September 3, 2017. The show is intentionally aware, surrounding and filling the performance venue with a sense of immediacy while still adhering to the principles of live, story-driven theater. As production and company artistic director Kelly Hummert explains, "Immersive theatre is the closest and most intimate way to engage a theatre-goer. Taking theatre off of a stage and setting it in a realistic atmosphere dropkicks your audience into the lives of the characters whose stories we are telling. I believe it's not a trend," she continues, "but rather a more personal journey for both actors and spectators. Once you connect with them in an immersive setting, you share the same stakes. And in that magical moment, our lives are suspended."
Chekov's tense and emotionally driven play delves into each character's motivations, fears, and inconsolable loneliness and lays them bare at the audience's feet. "Like Shakespeare says, 'waste time and time doth waste you,'" Hummert explains. "I think that is the heart and soul of each of these characters, and it is certainly the world they are imprisoned in. My hope is that in telling this story in a simple, honest way, my audience will have a new outlook on their lives." The four act show reveals mounting tension between Vanya and Sonya, caretakers of the family estate, and Sonya's father and his new, young wife, Yelena.  Cocktails are consumed and barbs exchanged, leading to a not altogether surprising yet still startling conflict. Tickets are not available at the door, and verification of age may be requested. 
If you're interested in a show with a bit more action, St. Louis Shakespeare presents the infrequently produced Titus Andronicus at the Ivory Theater August 25 through September 3, 2017. One of the Bard's earliest plays, the show is by far his bloodiest, beginning with the sacrifice of the ambitious Tamora's son. Tamora is matched in bloodlust by the increasingly mad Titus in a vengeful, desperately relentless show filled with characters both cunning and cruel. The result is an intense battle of will filled with violence and biting dialogue that creates bloody good theater.
Director Tom Kopp has embraced the bloodletting with strategic intention and little mercy, and he gives numerous props to the commitment of his actors. "I've had a delightful time working with this cast and tremendous crew, including my wife, Susan, who composed an original score for the production," he enthuses. In addition to captivating work from company artistic director Suki Peters, as Tamora, and Chad Little, as Titus, "there are terrific performances by Britteny Henry as Lavinia, Darrious Varner as Aaron, Ted Drury and Michael Pierce as Tamora's sons Demetrius and Chiron, Chris LaBanca as Titus' brother Marcus, Roger Erb as the newly crowned emperor Saturninus, and Erik Kuhn as Lucius."
Continuing this weekend: The St. Lou Fringe Festival wraps up with a full schedule of shows, including your last chance to see headline acts A Song for Vanya, Snow White, and Evolution as well as attention-grabbing shows like On the Exhale, Hot for T-Rex, and Meatball Séance, through August 26, with a closing party at the Grandel Theatre on Saturday night. The powerful musical In the Heights continues at R-S Theatrics through September 3, with an additional performance added on Thursday, August 24. Though most performances are sold out, standby reservations may be available. Finally, Union Avenue Opera's production of Hansel and Gretel continues through August 26.
Related Articles