Classical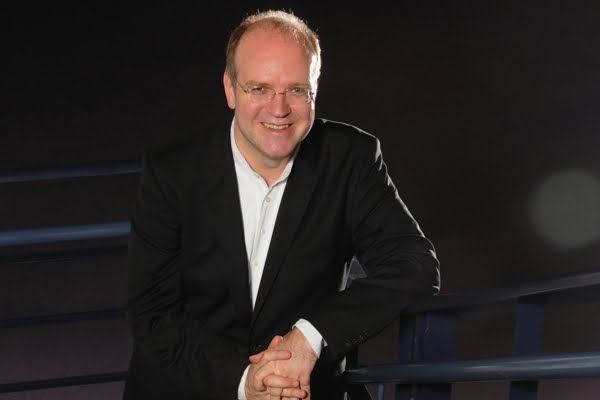 Review: Sing a song of Mozart
Written by

Chuck Lavazzi
I'm always a bit sad when the turnout for a St. Louis Symphony Orchestra concert is on the light side, especially when it's a concert that deserved a bigger house. Those who showed up Friday night (March 16, 2018) to hear Bernard Labadie conduct the SLSO were rewarded with exceptional performances of music by Haydn (his "Symphony No. 99"), Mozart (a collection of six opera and concert arias) and Mozart's older contemporary, Henri-Joseph Rigel, represented by his dramatic "Symphony No. 1."
[Find out more about the music with my symphony preview.]
Born in Germany in 1741 (15 years before Mozart), Rigel spent most of his working life in Paris. He had a respectable career, but these days he's not much more than a historical footnote. His "Symphony in C minor" was a lively way to start the evening, in any case, with a fast and stormy first movement, a lilting and even danceable second, and a dramatic finale.
Mr. Labadie delivered a lively and engaging performance of the symphony, with more variety and contrast in the work than I expected, based on the recordings I had heard of the piece. This was especially true in the first movement, which had struck me as a bit monotonous until I heard his nuanced interpretation. The Largo non troppo second movement was appropriately graceful and the Allegro spiritoso finale had appealing energy.
The six Mozart arias were selected and performed by German soprano Lydia Teuscher. When she last appeared here (with Mr. Labadie in "The Messiah" in 2015) I was impressed by her ability to communicate the emotional core of her lyrics. That same ability to both act and sing persuasively was apparent in this varied collection.
The emotional temperature here ranged from the baffled innocence of "Chi sà, chi sà, qual sia," written as the 18th-century equivalent of a "bonus track" for the opera "Il burbero di buon cuore" by Spanish composer Martin y Soler, to the lovelorn anguish of "Bella mia fiamma...Resta, oh cara." The latter was written while Mozart was preparing the Prague premiere of "Don Giovanni," and while it was composed as an independent concert work, its high drama makes it an aria that could (as James Leonard notes) have been sung by Donna Elvira "without breaking character."
Ms. Teuscher's fluid and supple voice floated through the coloratura passages in these arias with ease, while her performance remained firmly grounded in their emotional contexts. Her experience singing Mozart heroines in "Die Zauberflöte" ("The Magic Flute"), "Le nozze di Figaro" ("The Marriage of Figaro"), and "Don Giovanni" with multiple opera companies clearly showed in the solid mix of musical taste and theatrical commitment she displayed here.
In two of the six arias--"L'amerò, sarò costante" from the early opera "Il re pastore" and "Non più, tutto ascoltai" (written as an alternate opening number of "Idomeno")--Ms. Teuscher was accompanied by SLSO Concertmaster David Halen, whose golden-voiced instrument blended beautifully with her singing. Their work in the latter piece was especially impressive, given the virtuosity required of both the singer and violinist towards the end.
The concert concluded with what was, for me, the highlight of the evening: an essentially perfect performance of Haydn's "Symphony No. 99" in E-flat major. Written in 1793 for the second of the composer's two highly profitable trips to London, the work is classic Haydn from beginning to end, complete with little musical jokes, like the odd hesitation in the first movement, and unexpected twists and turns, like the second movement Adagio that starts lyrical but turns dramatic and even tragic in the middle. As he did with the Rigel symphony, Mr. Labadie found an impressive variety of moods in the music, and the orchestra responded with flawless playing. It was a very satisfying end to a concert that once again displayed Mr. Labadie's deep understanding of 18th-century music.
The concert repeats tonight (Saturday, March 17, 2018) at 8 pm.
Next at Powell Hall: Resident Conductor Gemma New leads the SLSO in "Pinocchio in Funland," a Family Series concert, on Sunday, March 18, at 3 pm . She returns to the podium the following week to lead the SLSO and piccolo soloist Ann Choomack (of the SLSO flute section) Friday at 10:30 am, Saturday at 8 pm, and Sunday at 3 pm, March 23 -25. The program includes Rimsky-Korsakov's "Capriccio Espagnol" and Respighi's "The Pines of Rome", as well as works by Rautavaara and Tüür. The concerts take place at Powell Symphony Hall, 718 North Grand in Grand Center.
Related Articles