Classical
Classical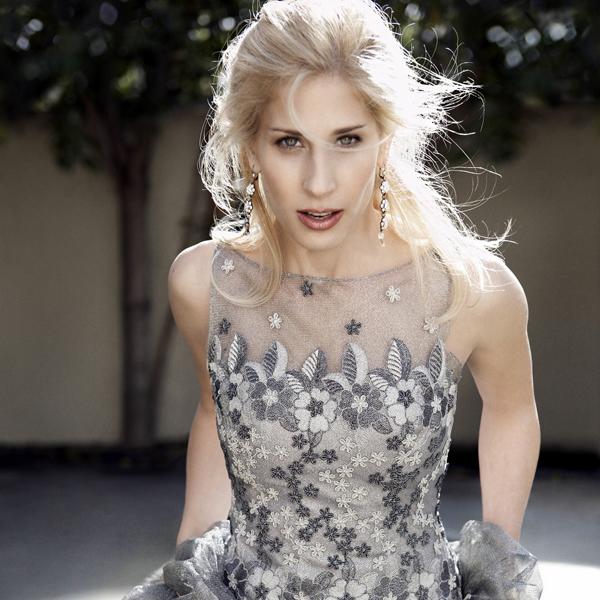 Review: A shot of quintessential Slatkin at with the St. Louis Symphony Orchestra
By Chuck Lavazzi
It's an index of the continuing popularity of St. Louis Symphony Orchestra Conductor Laureate Leonard Slatkin that he got a standing ovation from the crowd as soon as he stepped on to the stage Saturday night (May 4, 2019) for the final performance in a two-week concert series.
[Find out more about the music with my symphony preview.]
Granted, SLSO CEO Marie-Hélène Bernard warmed up the crowd with a laudatory introduction, but the audience didn't need much prompting. Fifty years after his first appearance with the orchestra, Mr. Slatkin--who ended his 17-year tenure as SLSO Music Director back in 1996--is as popular as ever.
Saturday night's concert demonstrated why that's the case. It was a quintessentially Slatkin evening, with an infrequently heard American classic, a world premiere by an American composer, and a highly personal take on a concert hall favorite--exactly the sort of thing that has endeared him to local classical music lovers. It was good to have him back.
The concert began with that infrequently heard American work, the Symphony No. 1 by Samuel Barber. Composed in 1935 and 1936 in Rome, the symphony netted him the American Prix de Rome at the ripe old age of 25. Running around 20 minutes, it's expansive, dramatic music with a wide emotional range.
Composer Jeff Beal
Conducting without a baton, Mr. Slatkin delivered a performance that was a perfect combination of big, dramatic gestures and precise details. The brass section was wonderfully clear and powerful in the first movement, the woodwinds danced through the rapid triplet passages in the second movement with ease, and the increasingly elaborate passacaglia of the finale was a model of clarity. There were fine individual performances here as usual, including the rapid bassoon and tympani duet at the end of the second movement (Andy Gott and Shannon Wood, respectively) and Jelena Dirks's plaintive oboe solo at the top of the final movement.
Next was that world premiere, the song cycle "The Paper Lined Shack" by contemporary American composer Jeff Beal. Best known for his film and television work (mostly notably the series "House of Cards"), Mr. Beal has recently branched out into the concert world. If this piece is any indication, he has a promising future there.
Based on diaries kept by Mr. Beal's great-grandmother Della, the piece reminded me a great deal of "Knoxville: Summer of 1915," written by Samuel Barber in 1947 to a text by novelist James Agee. Both are based on memoirs of family life in the early 20th century--urban middle class in Agee's case and dirt poor rural in the case of Della Beal--and both speak a musical vocabulary that would not have been shocking to audiences a century ago. Mr. Beal's music has a gentle, transparent quality that mirrors the sometimes surprisingly poetic text.
I'm not sure, though, that Mr. Beal writes that well for the human voice. I know he had input from the soloist, soprano Hila Plitmann, in developing the work, but even so the vocal line seems to lie too high a bit too often, and while Ms. Plitmann was in good voice generally, she did not always sound comfortable singing softly at the top of her range.
Still, it was a compelling performance, and a convincingly acted one. Ms. Plitmann made good theatrical use of the stage, entering far right on her first song, "Carefree Girl," and gradually working her way center to finish the cycle sitting at Mr. Slatkin's feet on the podium, as Della speaks directly to her children. I thought she perfectly captured Della's progression from carefree childhood to devastating personal losses in adulthood and, finally, poetic acceptance of her lot in life. The final two songs, "Our Garden" and "My Heart," were especially touching in their evocation of the contrast between the deaths of Della's mother and husband and the life of her garden. "The garden looked the same," Della wrote, "but everything had changed."
Leonard Slatkin
Photo by Nico Rodamel
The concert concluded with Tchaikovsky's popular Symphony No. 6, whose title, "Pathétique," is an example of what the French call a faux ami--a "false friend" that appears to be an English cognate but isn't. So while it looks like it should mean "pathetic", it is more property translated as "moving, touching, or poignant." The dark and dramatic first movement and, in particular, the despairing finale will move the most stony heart, and the absurdly rousing Allegro molto vivace third movement inevitably provokes applause.
Conducting without a score, Mr. Slatkin delivered a riveting, highly personal performance filled with subtle little touches that made it unlike any other performance of the work I have heard. The opening phrases in the bassoons, for example, were hushed and anguished. The first movement coda moved at a deliberate pace that made it feel like a candlelight procession. The tympani ostinato in the central section of the second movement had palpable tension. Small alterations in tempo added nuance to the boisterous third movement. And the yearning second theme of the final movement felt especially powerful.
The orchestra played beautifully, as always. Notable performances were turned in by bassoonists Andrew Cuneo and Felicia Foland, Scott Andrews on clarinet, and Tzuying Huang on bass clarinet. Thomas Jöstlein's horns acquitted themselves very well, and their muted notes in the finale had a truly threatening rasp. The strings had great depth and power, as they so often do.
The final measures faded out in despair, as they should, and would have been followed by a few seconds of silence if some members of the audience had not insisted on bursting into applause before Mr. Slatkin had lowered his arms. You really need a few seconds to exhale at the end of this piece, and Mr. Slatkin was trying to give it to us. As my wife remarked on the way out, people need to remember that the conductor leads the audience as well as the orchestra.
Next at Powell Hall: Music Director Designate Stéphane Denève conducts the St. Louis Symphony Orchestra and mezzo-soprano Rinat Shaham in the final concert of the season Friday and Saturday at 8 pm and Sunday at 3 pm, May 10-12. The program consists of "Nyx" by composer/conductor Essa-Pekka Salonen, Ravel's song cycle "Shéhérazade," and the "Symphonie Fantastique" by Berlioz. Performances take place at Powell Hall in Grand Center.
Related Articles