Classical
Classical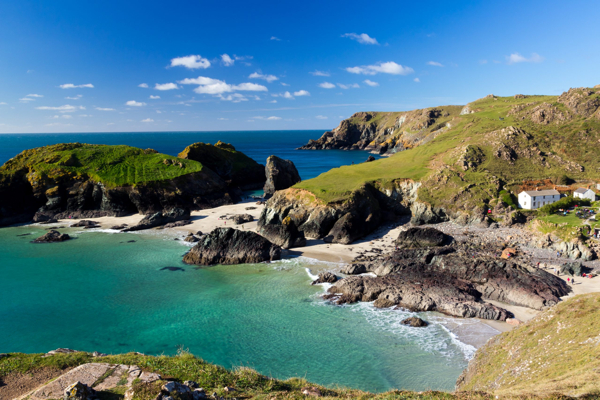 Symphony Preview: Sailing to Byzantium
By Chuck Lavazzi
If you're looking for things to be thankful for this week, how about our own St. Louis Symphony Orchestra (SLSO)? This Saturday and Sunday (November 26 and 27) while many of us are still working on that leftover turkey, they're presenting a pair of concerts under the baton of previous Resident Conductor Gemma New, who has gone on to a lead some big-name bands since her time here.
[Preview the music with my commercial-free Spotify playlist..]

We can also be thankful for the life and work of the late St. LouisPost-Dispatch music critic Sarah Bryan Miller, to whose memory these concerts are dedicated. A former professional mezzo-soprano and life-long singer, Bryan (as she preferred to be called) died almost exactly one year ago (November 28, 2020) after a long and valiant battle with cancer. Bryan and I were both members of the Music Critics Association of North America and the St. Louis Theater Circle and I greatly admired both her dedication to the local music scene and her critical insights. She will be greatly missed.
Sarah Bryan Miller
Following her death, the SLSO established the Sarah Bryan Miller Fund to support vocal soloists and performances of choral repertoire with the SLSO. This weekend's concerts, which feature two works for solo mezzo-soprano, represent the first use of that fund.
The program opens with music inspired by the work of a woman fighting her own battle against cancer. Originally performed in 2015, Jake Heggie's "The Work at Hand" is a setting for mezzo-soprano and cello (with either piano or orchestral accompaniment) of a poem of the same name by late Laura Morefield (1961-2011) whose mother, as Caitlin Custer writes in her program notes, was a close friend of the composer. Here's how Heggie describes the composition for Bohdi Tree Concerts:
The Work at Hand is one of Laura's post-diagnosis poems. It is about the difficult and deeply human experience of knowing it is time to say goodbye and let go: resenting, fighting, struggling, and then finding peace in acceptance. The language and imagery she chose is particularly striking: origami, the yoga Warrior 1 position, and a shimmering reconnection to nature.
Each of the three movements of "The Work at Hand" is based on a stanza from the poem. "Part One: Original Origami" opens and closes with an angry, tormented cello solo that contrasts sharply with the lyrical vocal line as the narrator imagines her "long goodbye" as a work of origami, "folding advice until it reveals hope, creasing resilience side by side with laughter". In "Part Two: Warrior One," an aggressive march reflects the poet's vision of defiance ("A warrior keeps her back leg strong, connected to the earth…as her front leg leans into the territory of the enemy") before dissolving into a kind of resignation with the words "as far as, as long as, her breath will take her." A sense of resignation mixes with quiet acceptance in "Part Three: The Slow Seconds" as the soloist sings of the poet's desire "to unfold a small quilt of sunlight onto the cool green and sit very still, to let the light of heaven flow over me like honey until my bones are on fire with the beauty of it all."
It's a beautiful image and only one of many in Morefield's moving poem. You can read the whole thing in the program booklet for Heggie's CD "Unexpected Shadows." The performance of "The Work at Hand" in my Spotify playlist is from that album. It's the original version with piano accompaniment. This weekend we'll be hearing the orchestral version with mezzo Sasha Cooke and SLSO cellist Elizabeth Chung.
The concerts continue with Elgar's Op. 37 song cycle "Sea Pictures." Composed in 1844 for soprano solo and piano, the work was revised for mezzo-soprano and orchestra in 1898, largely to take advantage of the vocal prowess of Dame Clara Ellen Butt, and it's that later version that's on the bill this weekend. With Elgar at the podium, Butt sang at the premiere in Norwich dressed (according to Michael Kennedy's 1968 "Portrait of Elgar") as a mermaid.
"I'm not making this up, you know!" – Anna Russell
Dame Clara Butt
That sounds like the kind of thing for which the late Florence Foster Jenkins was (in)famous, but Clara Butt was a serious and powerful singer ("On a clear day you could have heard her across the English Channel!" – Thomas Beecham) and according to Kennedy, Elgar was very pleased with her performance.
Still, this seems a bit odd for a work which, while hardly solemn, is certainly far from frivolous.  The last three of its five movements even bring mortality back into the picture. Elgar sets poems by five different writers, including his wife Alice, that cover a wide variety of moods and imagery.
"Sea Slumber Song," the first movement, is an occasionally uneasy lullaby set to a text by Roden Noel in which a mother sings "Hush thee, oh my child, / Forget the voices wild!... Foam glimmers faintly white / Upon the shelly sand / Of this elfin land." The real-world inspiration for the poem, Kynance Cove in Cornwall, is evoked by gently rocking music in the lower strings. "In Haven (Capri)", with a text by Alice Elgar, is a sweetly nostalgic evocation of the triumph of love as "storms are sweeping sea and land." Plucked strings and a swaying rhythm are used to suggest the picturesque Italian island.
In the third movement, "Sabbath Morning at Sea" mortality begins to make its presence known. With a text by Elizabeth Barrett Browning, the music builds gradually from a sense of mourning to a formidable religious fervor as the narrator, who is presumably saying farewell to life, rejoices that God "shall assist me to look higher, / Where keep the saints, with harp and song, / An endless sabbath morning." The orchestra reflects the mood with a sweeping climax followed by calm final chords.
Death, in fact, is never far away from the last three songs. The music of "Where Corals Lie" sounds sweetly graceful, with the harp and strings accompanying a woodwind melody. But it's deceptive; Richard Garnett's text suggests that the narrator sees the "rolling worlds of wave and shell" not as a place to visit, but (as the final stanza implies) a place to stay: "Yet leave me, leave me, let me go / And see the land where corals lie." And in "The Swimmer," the most dramatic of the five movements, poet Adam Lindsay Gordon's protagonist reflects on lost love as he strives against "seas that climb and the surfs that comb" along "a grim, grey coast and a seaboard ghastly, / And shores trod seldom by feet of men." Elgar's music is nearly cinematic in its vivid depiction of the storm and the swimmer's battle with it.
The final moments are triumphant, but is it the triumph of this world or the next? The poet leaves it somewhat ambiguous because that's what poets do. You can decide for yourself when you hear Cooke perform the work this weekend. Meanwhile, there's a fine version by Alice Coote, Sir Mark Elder, and the Hallé Orchestra in my playlist and complete texts of the poems at the Oxford Lieder site.
Little needs to be said about this weekend's finale. It's Rimski-Korsakov's popular "Scheherazade," Op. 35.

Written in the summer of 1888, "Scheherazade" is one of those works that needs little in the way of introduction or explanation.  The four colorful movements vividly evoke the scenes from the "One Thousand and One Nights" that served as the work's inspiration. The composer himself sets the scene in a brief introduction, written for the first performance in St. Petersburg, with Rimsky-Korsakov conducting:
The Sultan Schariar, convinced that all women are false and faithless, vowed to put to death each of his wives after the first nuptial night. But the Sultana Scheherazade saved her life by entertaining her lord with fascinating tales, told seriatim, for a thousand and one nights. The Sultan, consumed with curiosity, postponed from day to day the execution of his wife, and finally repudiated his bloody vow entirely.
Talk about your toxic masculinity.
Aside from the dazzling violin part, which represents the voice of Scheherazade herself, the piece is filled with brilliant orchestral writing, including some nice solo bits for the first-chair players. That's no surprise since Rimsky-Korsakov quite literally wrote the book on instrumentation. His "Principles of Orchestration" was begun in 1873, completed posthumously by Maximilian Steinberg in 1912, and finally published 1922. It's still available today, in both print and digital editions, from Dover Books.
The role of Scheherazade will be played, as it was the last time the SLSO performed the piece in 2018tru, by our own "trusty and well-beloved" Concertmaster David Halen.
The Essentials: Gemma New conducts the SLSO along with soloists Sasha Cooke (mezzo-soprano), Elizabeth Chung (cello), and David Halen (violin) in Jake Heggie's "The Work at Hand," Elgar's "Sea Pictures," and Rimski-Korsakov's "Scheherazade." Performances are Saturday at 8 pm and Sunday at 3 pm, November 27 and 28.
Update: the order of the program has changed since this was written. The concerts will now open with Elgar's "Sea Pictures," which will then be followed by Heggie's "The Work at Hand."
Related Articles