Classical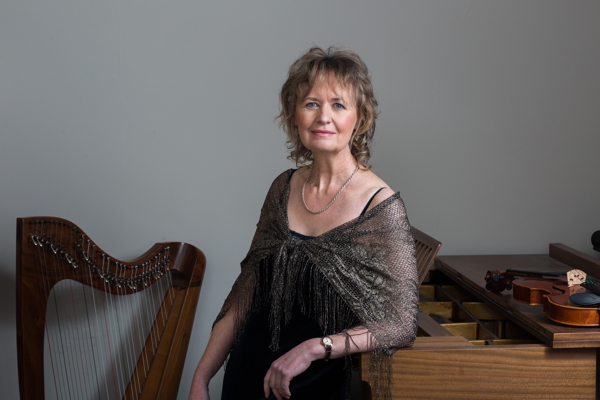 Symphony Preview: Voices of spring
Written by

Chuck Lavazzi
"When birds do sing, hey ding a ding, ding," quoth The Bard, "[s]weet lovers love the spring." In that same vein, I think music lovers, sweet or otherwise, will love the essence of youthful vernal exuberance that flows from the three works for string orchestra that comprise the St. Louis Symphony Orchestra (SLSO) program this weekend (April 9-11). At the podium will be the SLSO's new Assistant Conductor Stephanie Childress, making her local conducting debut.
Benjamin Britten circa 1930
The concerts will open with Benjamin Britten's "Simple Symphony" from 1933, when the composer was just out of his teens and looking for a way to make his mark in the musical world. Realizing that there was a demand for quality works that could be performed by student ensembles, he came up with a piece that was technically easy enough to be performed by a student string orchestra (or a quartet for smaller schools) while still being musically sophisticated enough to appeal to a wider audience.
With an added nod to the world of childhood, he recycled tunes from his own early career as a composer, which began at the age of 5. Britten, like the Virginia Bluebells that pop up in gardens at this time of year, was an early bloomer.
It's likely that you've heard the irresistible "Simple Symphony" before. The SLSO last presented it in 2017, but the consistently charming melodies and droll movement titles ("Boisterous Bourrée," "Playful Pizzicato," and so on) have made it a favorite of classical music broadcasters. Back in the Day it was also popular with record companies looking for something that was short enough to fit easily on one side of an LP with room left over for an overture. If you'd like to revisit it again before the concert, though, Maureen Buja's informative article at Interlude includes a complete performance by Steuart [sic] Bedford and the Northern Sinfonia.
Sally Beamish
Photo: Ashley Coombes
Next is a work that conjures up images of a spring sunrise followed by a pop-up thunderstorm and a return to sylvan tranquility. It's "The Day Dawn," written by British composer Sally Beamish a few years after her move to Scotland in 1990 at the age of 34. The title, writes the composer, "is based on an old Shetland fiddle tune of the same name, which was traditionally played at the Winter Solstice to mark the dawn of lengthening days. Dedicated to my friend Christine McKemmie, who was living in Shetland when her young daughter Zoe died, the piece symbolizes new beginnings, recalling the sense of calm Chris felt on the day of the funeral, dawning bright after a week of rain." 
That traditional fiddle influence is heard most clearly about halfway through as the music turns more dramatic, suggesting either a sudden squall or maybe a ceilidh at the local pub, and then returns again briefly in the tranquil final moments. It's wonderfully evocative music that reminds me of the trips to the Scottish highlands my wife and I took many years ago.
Since this will be the work's local premiere, you might want to make its acquaintance first. There is, fortunately, a fine performance by Ola Rudner and the Swedish Chamber Orchestra on YouTube.
The concerts will close with yet another work that will almost certainly be familiar to many of you: the Serenade for Strings, Op. 22, by Antonin Dvořák. Dating from 1875, when the Czech master was almost exactly the same age as Sally Beamish when she relocated to Scotland, it was effectively Dvořák's first big hit. It brought him to the attention of a wider audience during the same year in which he also was presented with what Dr. Michael Fink calls  "a generous yearly allowance" by the Austrian government and a first child by his new wife.
Anton and Anna Dvořák in London, 1886
en.wikipedia.org
He was, as a result, in rather a sunny springtime mood (the work was completed in May, in fact)—something you can hear clearly every one of the serenade's five melody-saturated movements. Like Tchaikovsky's 1880 Serenade for Strings (an excellent performance of which concludes the SLSO digital concert which is available on demand through April 10th), the Dvořák work is organized along symphonic lines, with thematic connections between the movements and even a return, in the energetic finale, to the opening tune for the first movement. It also has that same sense of Mozartian grace that one hears in the Tchaikovsky, although Dvořák was not quite as much of an Amadeus fanboy.
It's worth noting, by the way, that this program should very much fall in Ms. Childress's wheelhouse, since she began her professional life as a violinist before moving to the other side of the podium. In fact, she made her SLSO performance debut as co-soloist with Kristin Ahlstrom in Bach's Concerto for Two Violins in D minor March 26-28. Leading a string orchestra seems an ideal way to make her conducting debut.
The Essentials: Stephanie Childress leads the strings of the St. Louis Symphony Orchestra in music of Benjamin Britten, Sally Beamish, and Antonin Dvořák Friday and Saturday at 7:30 pm and Sunday at 3 pm, April 9-11, at Powell Symphony Hall in Grand Center. Only 300 tickets will be sold for each performance and strict health protocols will be in place. For more information, visit the SLSO web site.
Related Articles