Classical
Classical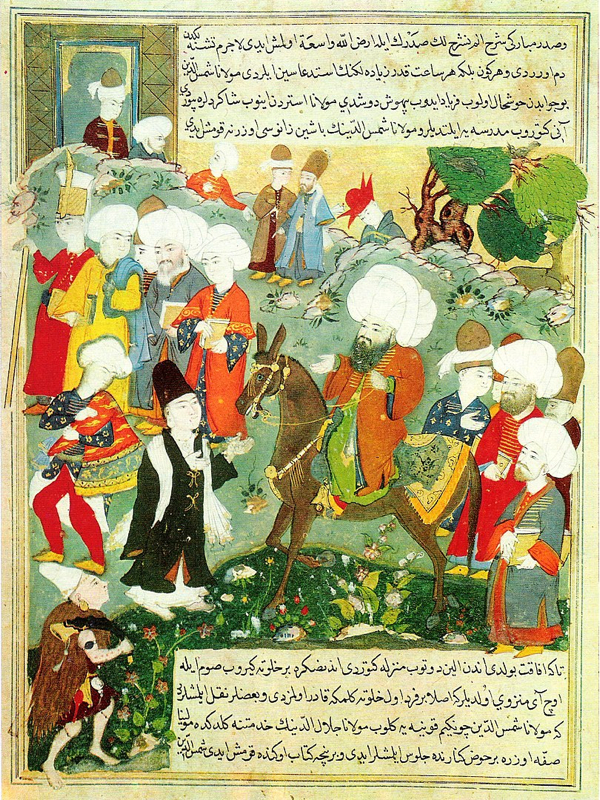 Symphony Preview: Springing into fall with the SLSO
By Chuck Lavazzi
"Aprils have never meant much to me," wrote Truman Capote in "Breakfast at Tiffany's," "autumns seem that season of beginning, spring." Anyone involved with the performing arts would have to agree. Fall is when the new season starts; spring is just a continuation.
The arts missed their autumnal spring in 2020 because of the pandemic, although a few of the organizations with deeper pockets—our own St. Louis Symphony Orchestra (SLSO), for one—forged ahead after implementing HVAC upgrades and strict infection control measures, along with much smaller and physically distanced audiences.
Stéphane Denève conducts the SLSO
Photo courtesy of the SLSO
The pandemic is still with us thanks in part to people who would rather spend money on questionable and/or phony "treatments" than get a free vaccine, but with over half the population protected so far, the St. Louis Symphony Orchestra is open for business once again.  
It's not business as usual, of course. Audience members must show proof of vaccination and wear masks except when eating or drinking, but the programs are back to their original two-hour length, the bars are open, and Powell Hall has been cleared for full occupancy. And, after a year of scaled-back concerts and digital offerings, it will be good to see and hear the band at full force.
For a look ahead at what the season will bring, check out my video interview with Music Director Stéphane Denève on my YouTube channel. If you want to know what's on tap for the opening weekend concerts (Saturday and Sunday, September 25 and 26), read on.
As has been customary for a while now for the season opener, the concert begins with an arrangement of "The Star Spangled Banner" during which many of us in the audience join in and hope the key isn't too high. The arrangement, as is also customary, is by American musical icon John Philip Sousa and long-time New York Symphony Orchestra conductor Walter Damrosch (he led the world premieres of Gershwin's "Concerto in F" and "An American in Paris").
Violinist and composer
Jessie Montgomery
The work that comes next, however, is anything but customary: "Banner" for chamber orchestra, written by Jessie Montgomery in 2014 in response to a commission by the Sphinx Organization and the Joyce Foundation to celebrate the 200th anniversary of our national anthem. Running around eight minutes, this inventive piece combines quotes from "The Star Spangled Banner" (or, to be more accurate, from John Stafford Smith's "Anacreontic Song," whence cometh Francis Scott Key's melody) along with the uplifting "Lift Every Voice and Sing" (often referred to as "the Back National Anthem") and, as the composer writes in notes for the Los Angeles Philharmonic, "historical sources from various world anthems and patriotic songs".
There are also evocations of marching bands, a Native American drum circle, and even a brief, discordant parody of a crowd attempting to sing "The Star Spangled Banner" "each in his own key, of course" (to quote Tom Lehrer in a different context).  Charles Ives routinely did this sort of thing, and were he with us today, I think he'd enjoy the hell out of Montgomery's work. You can check it out in advance in a fine performance by Gustavo Dudamel and the LA Philharmonic as part of a custom YouTube playlist I assembled for this weekend's concert.
If Montgomery's name is familiar to you, it might be because this is the third time her name has appeared on a SLSO program in the last year. The orchestra performed her sparkling "Starburst" last October and her exuberant "Strum" for string quartet in November as part of the orchestra's chamber music festival. Montgomery's music has also started to pop up on classical radio programs like MPR's "Performance Today," so her star is clearly on the rise, and justifiably so.
Innovation continues with "Dance" for cello and orchestra by another composer whose work has been gracing the Powell Hall stage since 2012, Anna Clyne.  Inspired by the poem of the same name by 13th-century Persian poet Jalāl ad-Dīn Mohammad Rūmī (more commonly referred to as Rumi), "Dance" bases each of its five brief movements (4 to 6 minutes each) on a stanza of the poem:
Dance, when you're broken open.
Dance, if you've torn the bandage off.
Dance in the middle of the fighting.
Dance in your blood.
Dance, when you're perfectly free.
In a 2020 video on her YouTube channel Clyne, herself a cellist, talks about what a pleasure it was to get back to writing for her instrument and what a positive experience it was to collaborate with Inbal Segev, who gave the work its world premiere with Marin Alsop and the London Philharmonic that same year and who is also the soloist this weekend. The short video is well worth watching, since it gives you a concise and fascinating description of how she set each line to music. It's an ideal appetizer for Segev's recording of the piece, which is also available on YouTube on the London Philharmonic's channel as well as in my custom playlist.
Anna Clyne
Photo: Christina Kernohan
Personally, I find myself returning repeatedly to "Dance" and admiring the powerful and often surprising way in which Clyne has taken inspiration from the each of the five lines. She often does so in ways that are inventive and far from obvious. The phrase "when you're broken open," for example, finds expression in serene music in which the solo line floats over static chords in the orchestra, creating what the composer calls "a still, almost ethereal sound world," as though light were shining through some of those broken fragments. There's the expected violence for "if you've torn the bandage off," but for "in the middle of the fighting" we're transported not into the heat of battle but rather to the inner stillness that makes it possible to survive that battle.
In a 2019 interview, Maestro Denève said that it was "very important that the audience understand that the new music we will perform is music that I believe they can love." I think you'll find that promise fulfilled once again with his musical choices this weekend.
This weekend's performances of "Dance" are not only the first to the heard in St. Louis, by the way. They are also the first ever to be accompanied by actual dancing, courtesy of choreographer Kirven Douthit-Boyd and a quintet of dancers from St. Louis's own Big Muddy Dance Company.
The concerts will conclude with my favorite Tchaikovsky symphony—his Fourth, in F minor, last heard in Powell Hall in 2017 when John Storgårds was on the podium.  He began writing it during a winter of discontent (to paraphrase Shakespeare) in 1876-77.  "Since we last met," he wrote to his friend Klimenko, "I am very much changed—especially mentally.  Not a kopek's worth of fun and gaiety is left in me.  Life is terribly empty, tedious, and tawdry.  My mind turns towards matrimony, or indeed any other steady bond.  The only thing that has not changed is my love for composing.  If the conditions of my life were different, if my desire to create were not balked at every step…I might write something really decent."
His disastrous attempt at marriage in 1877 to a former student, Antonina Miliukova didn't help matters any.  He was gay, she didn't get it, and the entire business collapsed after only a few months.  The following year, Tchaikovsky would refer to his marriage in a letter to his brother Anatoly as "my brief insanity. That man who in May took it into his head to marry Antonina Ivanovna, who during June wrote a whole opera as though nothing had happened, who in July married, who in September fled from his wife, who in November railed at Rome and so on—that man wasn't I, but another Pyotr Ilyich".
Still, by the beginning of 1878, all that Sturm und Drang had resulted in the creation of "something really decent."  Although initially dismissed by critics who were baffled by the first movement's length of (at just over 17 minutes, it takes up about half of the symphony's total time) and unusual structure, the Fourth would gradually gain acceptance and acclaim.  It's now one of Tchaikovsky's most popular symphonies.
As well it should be.  The composer poured all of his hope and despair into this most compact and dramatically expressive of all his symphonies.  From the commanding "fate" motive first intoned by the brasses at the beginning to the nearly hysterical triumph of the finale, this is a piece that grabs you by the lapels and doesn't let go until the end.  I've loved this work from the first time I heard it in a recording by Sir John Barbirolli and the Halle Orchestra on my parents' old console stereo over fifty years ago.  I think you will as well.
The essentials: Stéphane Denève conducts the St. Louis Symphony Orchestra with cellist Inbal Segev and dancers from the Big Muddy Dance Company on Saturday at 8 p.m. and Sunday at 3 p.m., September 25 and 26.  The program consists of Jessie Montgomery's "Banner," Anna Clyne's "Dance," and Tchaikovsky's Symphony No. 4. The concerts take place at Powell Symphony Hall, 718 North Grand in Grand Center.  The Saturday performance will be broadcast live on St. Louis Public Radio.
Related Articles