Classical
Classical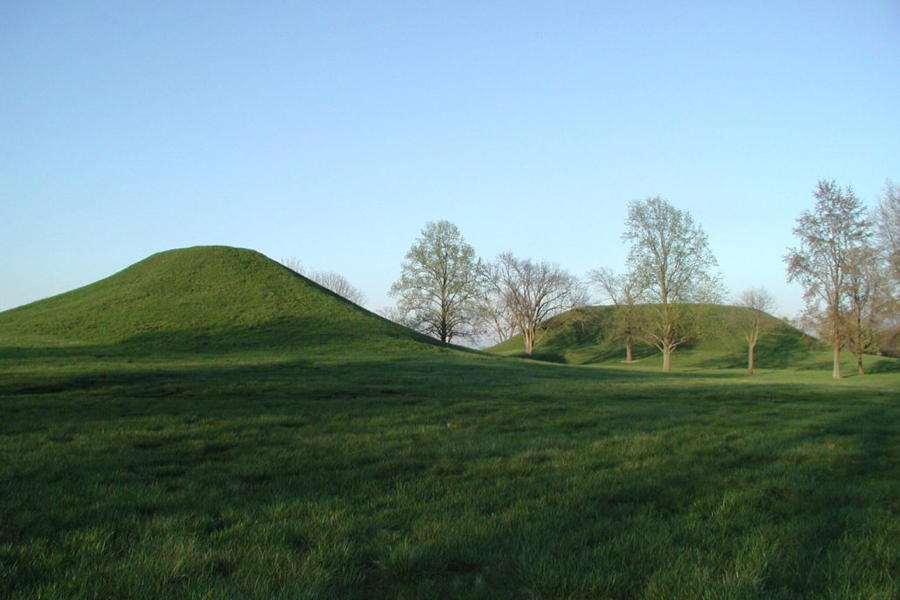 Symphony Preview: Very, very old school
By Chuck Lavazzi
I've been listening to a lot of Great Courses audio lectures these days on world history and archeology. It's an enlightening and humbling experience. It's also one I highly recommend for anyone who thinks a nation that has existed for over two centuries is somehow remarkable. Or you could just read Shelley's poem "Ozymandias."
[Preview the music with the SLSO's Spotify playlist.]
James Lee III
Photo courtesy of the SLSO
Or you could spend some time exploring the history of the Cahokia Mounds State Historic Site just across the river in Illinois. That's what composer James Lee III  (b. 1975) did for "Visions of Cahokia," the St. Louis Symphony Orchestra commission which has its world premiere this weekend (Saturday and Sunday, January 28 and 29) under the baton of Music Director Stéphane Denève. The Mississippian civilization flourished there for around 800 years (i.e., 550 years longer than the USA) before dissolving as a result of internal strife and economic hardship brought on, in part, by climate change (the so-called "Little Ice Age," which ended around 200 years ago). I'll leave you to contemplate that possibly awkward bit of reality while we shift the focus to Lee.
If his name is familiar, that's probably because this will be the fourth work by him to be heard at Powell Hall, beginning with his "Emotive Transformations" in November 2021. That was my first exposure to his work, which I described as "unquestionably contemporary, but still listener-friendly—a hallmark of the new music that Denève has introduced to local audiences." His next two works— "Chuphshah! Harriet's Drive to Canaan" last March and "Sukkot Through Orion's Nebula" last November reinforced that opinion, while demonstrating Lee's skill as an orchestrator.
That said, since this is a world premiere, I have no idea what "Visions of Cahokia" will sound like. Fortunately, Lee provides a detailed description in this weekend's program notes so there's no need to repeat it here. You can, however, listen to some of his other compositions on Spotify.
Leonard Bernstein in 1955
Like "Visions of Cahokia," the 1954 Serenade for solo violin, strings, harp and percussion by Leonard Bernstein (1918–1990) was inspired by an ancient civilization—specifically Athens in the late 4th century BCE. Subtitled "after Plato's Symposium," the Serenade consists of five movements, each of which refers to a specific episode in Plato's fictional depiction of a drinking party in which each guest is challenged to make a speech in honor of Eros, the god of love. The speakers include real-life characters like Aristophanes, Alcibiades, Socrates, and even (as part Socrates's speech) Diotima of Mantinea—who may or may not have been a historical figure but who is, in any case, the only woman whose voice is heard. She's also portrayed as acting as Socrates's teacher rather than his student, which is an interesting reversal of the role usually played by the former in Plato's writings.
The day after completing the score, Bernstein wrote detailed notes explaining how each movement relates to its designated character in the Symposium. It's not clear, though, to what extent these are actual primary inspirations. Bernstein biographer Humphrey Burton has suggested that they are more likely to be associations that occurred to him late in the composition process.
Having listened to both the Serenade and a dramatic reading of the Symposium, I'm inclined to agree. The serenity of the second movement (Aristophanes, Allegretto), for example, seems not entirely consistent with the cheerfully avuncular tone of the character's speech in the Symposium. And the ominous drama of the Socrates section of the final movement seems out of synch with the quiet sense of authority that the noted philosopher projects in Plato's text.
The real connection, as noted at the official Bernstein web site, may be more a matter of form than content. In the Symposium, each speaker takes up where the last one left off, using the last man's ideas as a springboard for his own. Bernstein's music does something similar, deriving the musical ideas of each movement, in part, from those of its predecessor.
If all that sounds a bit academic, fear not. The Serenade is a tremendously appealing work. You don't need to look under the hood to appreciate the ride.
Sibelius in 1913
By fi:Daniel Nyblin (1856–1923) -
What We Hear in Music, Anne S. Faulkner,
Victor Talking Machine Co., 1913.,
Public Domain, 
The concerts conclude with a familiar favorite that's a good match for the gloomy weather we've had recently: the Symphony No. 2 by Jean Sibelius (1865–1957). Like many of Sibelius's works, the Symphony No. 2 evokes the darkness of the majestic, windswept Finnish landscape that rarely sees the sun for months on end. It's the kind of darkness you might appreciate from inside a cozy cabin. Like, say, the all-wood home (Sibelius didn't want to hear the sound of rain in metal gutters) on Lake Tuusula in the Finnish forest where the composer lived and worked from 1982 until his death.
It's dramatic and uplifting, and it conjures up potent images of the natural world that so inspired Sibelius. At the same time, it's a reflection of the political darkness griping the composer's homeland when the symphony was completed in 1902. Only three years earlier, the composer's "Finlandia" was a defiant protest against attempts by Russia, which then ruled Finland, of the suppression of Finnish language and culture. Indeed, conductor Robert Kajanus, who first recorded the symphony in 1930, saw the Symphony No. 2 as a musical depiction of Finland's struggle for independence. To him, the Tempo Andante second movement represented "the most crushing protest against all the injustice which today threatens to take light from the sun," while the finale was "a triumphant closure which is capable of arousing in the listener a bright mood of consolation and optimism."
Which, now that I think of it, is something we could use during our own current period of political darkness.
The Essentials: Stéphane Denève conducts the world premiere of "Visions of Cahokia" by James Lee III, Leonard Bernstein's "Serenade (after Plato's Symposium)" with violin soloist James Ehnes, and  the Symphony No. 2 by Sibelius. Performances are Saturday at 8 pm and Sunday at 3 pm, January 28 and 29 at Powell Hall in Grand Center. The Saturday concert will be broadcast on St. Louis Public Radio and Classic 107.3.
Related Articles